Samsung launches Galaxy J5 Pro in Thailand: 5.2-inch display, octa-core Exynos processor, 3GB RAM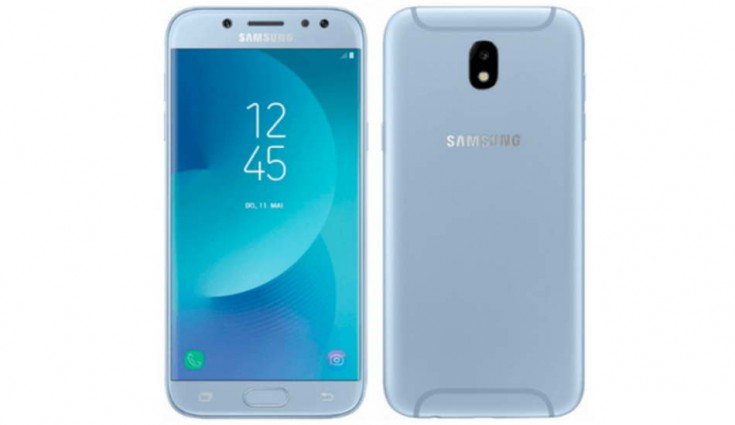 Samsung launches an updated variant of Galaxy J5 (2017), called the J5 Pro, in Thailand. The device features a 5.2-inch display and is powered by octa-core Exynos 7870 processor. 
Around last month, Samsung had launched their mid-range smartphone Galaxy J5 (2017) alongside the Galaxy J3 and Galaxy J7 handsets. And now, the Korean tech giant has just launched an upgraded variant of the Galaxy J5 in Thailand. Dubbed Galaxy J5 Pro, it packs inside pretty decent hardware specs for a price of THB 9,990 (approximately $294).
Speaking of which, the Galaxy J5 Pro comes with a 5.2-inch screen with a display resolution of 1280 x 720 pixels. Under the roof, it houses an octa-core Exynos 7870 processor, along with 3GB of RAM and 32GB of onboard storage. It also rocks a microSD card slot, that can be used to expand storage up to 256GB.
For imaging, there is a 13MP camera in the back with LED flash, f/1.7 aperture, while the selfies are handled by a 13MP camera on the front with f/1.9 aperture. The device is backed by a 3000 mAh battery, and also packs a fingerprint sensor on the front. Besides that, this dual-SIM phone runs Android 7.0 Nougat out of the box and offers connectivity options including Wi-Fi 802.11 b/g/n, Bluetooth 4.1, GPS, 4G VoLTE. The phone is available in various color variants, including black, blue and pink.
Source: TheMobileIndian
OnePlus is now the most trusted smartphone brand in India: Survey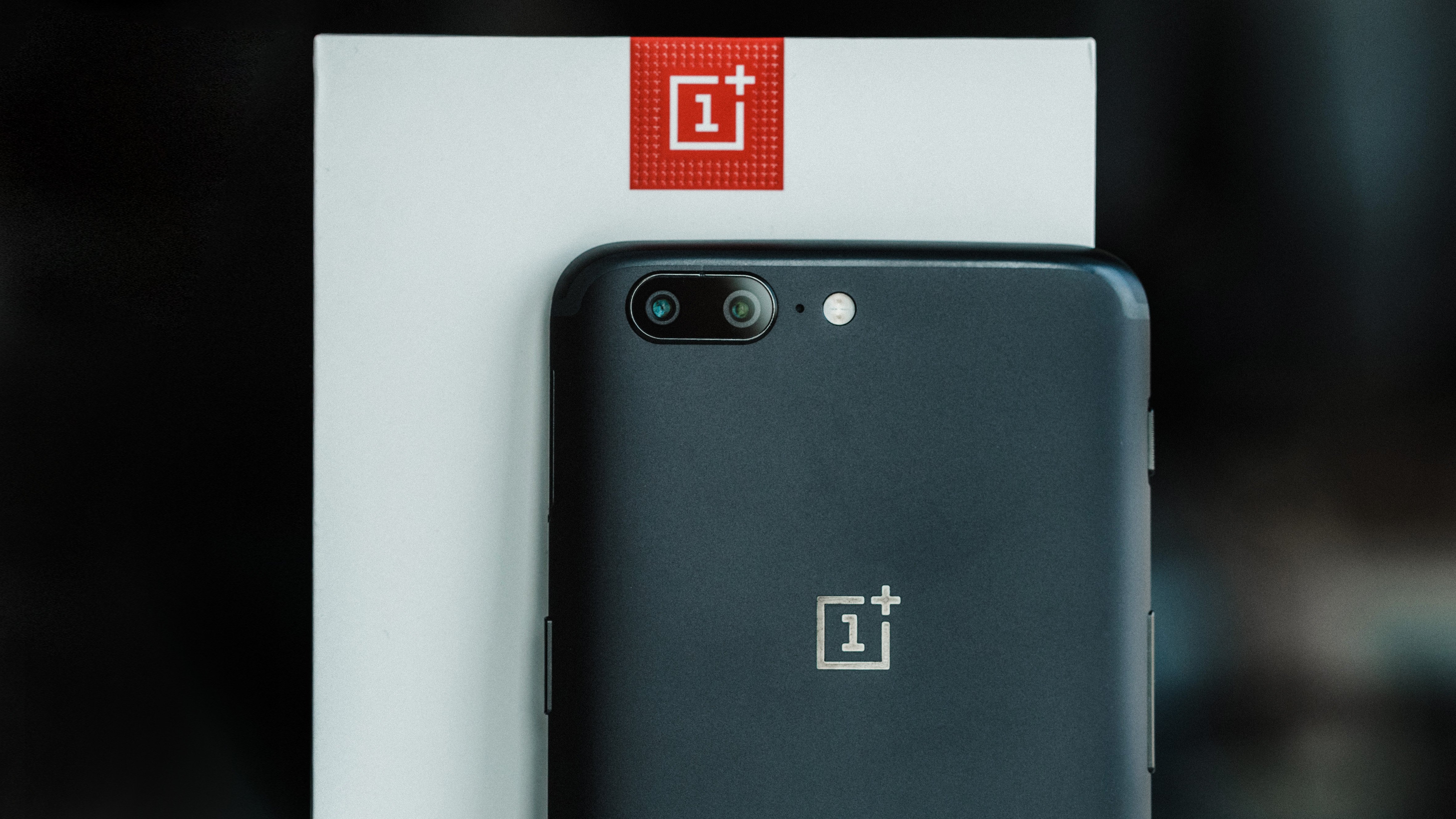 According to a recent survey, OnePlus is now the most trusted smartphone brand in India. 
OnePlus is a smartphone brand which has become a lot more popular within a short period of time. In India, the brand is emerging akin to the major phone brands like Samsung and Apple. The Chinese smartphone brand debuted in India with the OnePlus One in 2014.
Now, the Shenzhen based company is the most trusted smartphone brand in India beating Apple, Samsung and other leading players. OnePlus had some successful products in its portfolio including the latest OnePlus 5. The brand is more tilted towards developing healthy consumer relationship rather than dominating.
OnePlus has 100% satisfied users in India
This report is based on the recent survey conducted by the CyberMedia Research (CMR). The firm regularly conducts survey under Mobile Industry Consumer Insight (MICI) to determine the popularity, preferences and dislikes around smartphone brands.
According to the MICI survey, Indian consumers trust OnePlus more than any other phone brand in the market. The brand scored high on various parameters including loyalty, resale value, and after-sales service.
Here are some of the parameters and findings of the survey:
OnePlus users are 100% satisfied with the brand in the terms of product quality
Around 96% of users are satisfied with the availability of spare parts.
Around 90% of OnePlus customers are also satisfied with the problem resolution.
OnePlus is not only the most trusted smartphone brand among Indians but also offers the high resale value. The brand has emerged as the most recommended company with high resale value. On top of that, OnePlus is ranked first under the "highest recommended brand" by their consumers also.
You can also check out some other interesting insights pointed by the survey:
Apple is the most preferred smartphone brand for future purchase and Apple users have the maximum brand loyalty.
HTC ranks first in terms of brand trust and desirability, followed by OnePlus.
OPPO has the highest smartphone brand visibility
The most trusted smartphone brands followed by OnePlus are Apple and Vivo in second and third positions, respectively.
OnePlus is winning consumer trust
With the launch of OnePlus 5, the company is giving a real competition to other major smartphone flagship devices like Galaxy S8.  While Apple and Samsung are dominating the market, there is a brand which is building a healthy relationship with its consumers at every stage of its journey.
For OnePlus, it all started with the introduction of OnePlus 3 in the product portfolio. OnePlus 3 was the cheapest yet powerful smartphone of 2016. Without compromising on quality and performance, the brand was able to manufacture the cheapest smartphone for the consumers out there. After that arrives two more smartphones namely OnePlus 3T and OnePlus 5. The latest offering of the brand, i.e., OnePlus 5 is still one of the budget-friendly smartphones of this year.
OnePlus consumers are liking the brand more than ever and it is definitely clear with the survey findings. OnePlus totally deserves this achievement and support by their consumers. The brand offers not just power at a cheap price but also manages to provide fantastic software experience.
With every major updates and security patches kicking in the device consistently, the overall smartphone experience improves to a great extent. I guess that is one of the reasons why the brand is able to stand out from the competition.
Looking at the result of this survey, it seems like OnePlus is going to be in this game for a long time.
Via: IndiaTimes
Xperia XZ1 review roundup: Sony's new Android phone fails to impress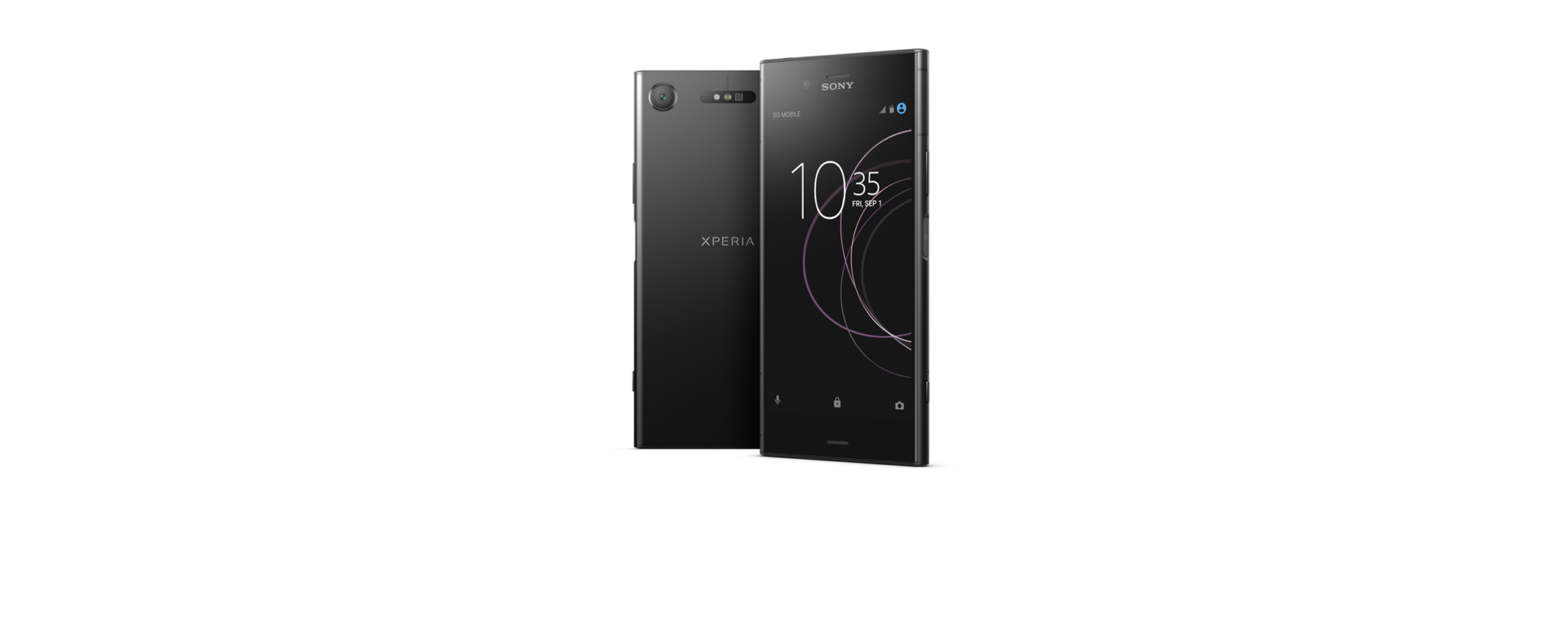 Following months of leaks and rumors, Sony jumped the gun and announced their new Xperia lineup at the IFA 2017. This year, in general, hasn't been all roses and sunshine for the Japanese firm. The manufacturer's Q1 flagship, Xperia XZ Premium, failed miserably in most markets even though it had all the recipes of a premium handset. Speaking of, the handset packed the most powerful chipset of this year, Snapdragon 835, and 4GB of RAM on board. In addition to that, XZ Premium was the first smartphone in the world to feature a 4K HDR display. And yet, it failed!
Now, you may be wondering what could possibly be the reason behind the failure of XZ Premium. I don't know for sure, but I believe it's the old school design of the phone that failed to catch the attention of phone buyers. Unlike most its rivals, the XZ Premium did not have an all-screen design. When all major smartphone makers are adopting the new design trend, Sony sticks to a design from a bygone era.
Sony's newest arrival, Xperia XZ1, also features the same old ugly design with huge bezels hanging around the display. Here is what I think: The high-end hardware and gimmicky camera features are not going to help save the XZ1 from the impending downfall, and it's going to crash and burn just like the XZ Premium and every Xperia handsets before it.
Ahead of public availability, a handful of reviewers had a hands-on opportunity and here's what they think.
Xperia XZ1 review roundup:
Tom Morgan of StuffTV seems not impressed by the Xperia XZ1's design. He notes:
"When the rest of the smartphone world is making the jump to front-filling screens with minimal bezels and smooth, curvaceous handsets that are a joy to hold, the XZ1 feels instantly dated before it even goes on sale. Gimmicky 3D scanning tricks and colour-matched headphones are unlikely to make up the difference, too."
However, the article does appreciate Sony's efforts adding an amazing camera hardware on a phone priced lower than the competition.
Chris Martin of TechAdvisor also shares a similar story.
"There's no single flaw in the Sony Xperia XZ1 and while it has some decent specs including good audio features and a good camera, it struggles to stand out in a busy market. Phones like the Galaxy S8 and LG G6 make this newer phone look dated and devices like the OnePlus 5 are better at a lower price point."
Chris Barraclough of Recombu says:
"Sony's Xperia XZ1 is one of the best phones around right now for demanding media fans and anyone after a world-class camera that slips into their pocket with ease. While this flagship may lack the gorgeous and innovative design work of Samsung's premium devices, it's still a good-looking and distinctive smartphone with a tough-as-nails build."
Meanwhile, Cherlynn Low of Engadget bashes Sony for the lack of fingerprint reader and their unreasonably priced smartphones.
"Ultimately, Sony's new XZ1 phones suffer from a flaw that has plagued the company's premium handsets for years: They are simply too expensive for what they offer. Sony seems to keep thinking it can command the higher prices that Samsung and Apple ask for their flagships. But Sony doesn't have the smartphone clout and the vast legions of fans that Sammy and Apple do, and the Xperias, while respectable, aren't quite as advanced as the latest Galaxies and iPhones. They don't even have fingerprint sensors, which are by now so late they might as well not show up."
However, Sascha Segan of PCMag looks content with the design of XZ1, and acknowledges XZ1's unique features.
"Sony doesn't really need to fight Samsung or Apple. It just needs a niche. Tying the XZ1 lineup to the current trend toward 3D printing and scanning might be just that. While the XZ1 is competitive with Samsung and Apple's prices, Sony's difficulty will come with distribution and availability in a market where we prefer to buy phones from our carriers."
So, what do you think about the new Xperia flagship? Are you okay with Sony repeating the same old design over all their new smartphones? Let us know your thoughts in the comments below.
iPhone X with A11 bionic chip beats every major Android phones in GeekBench tests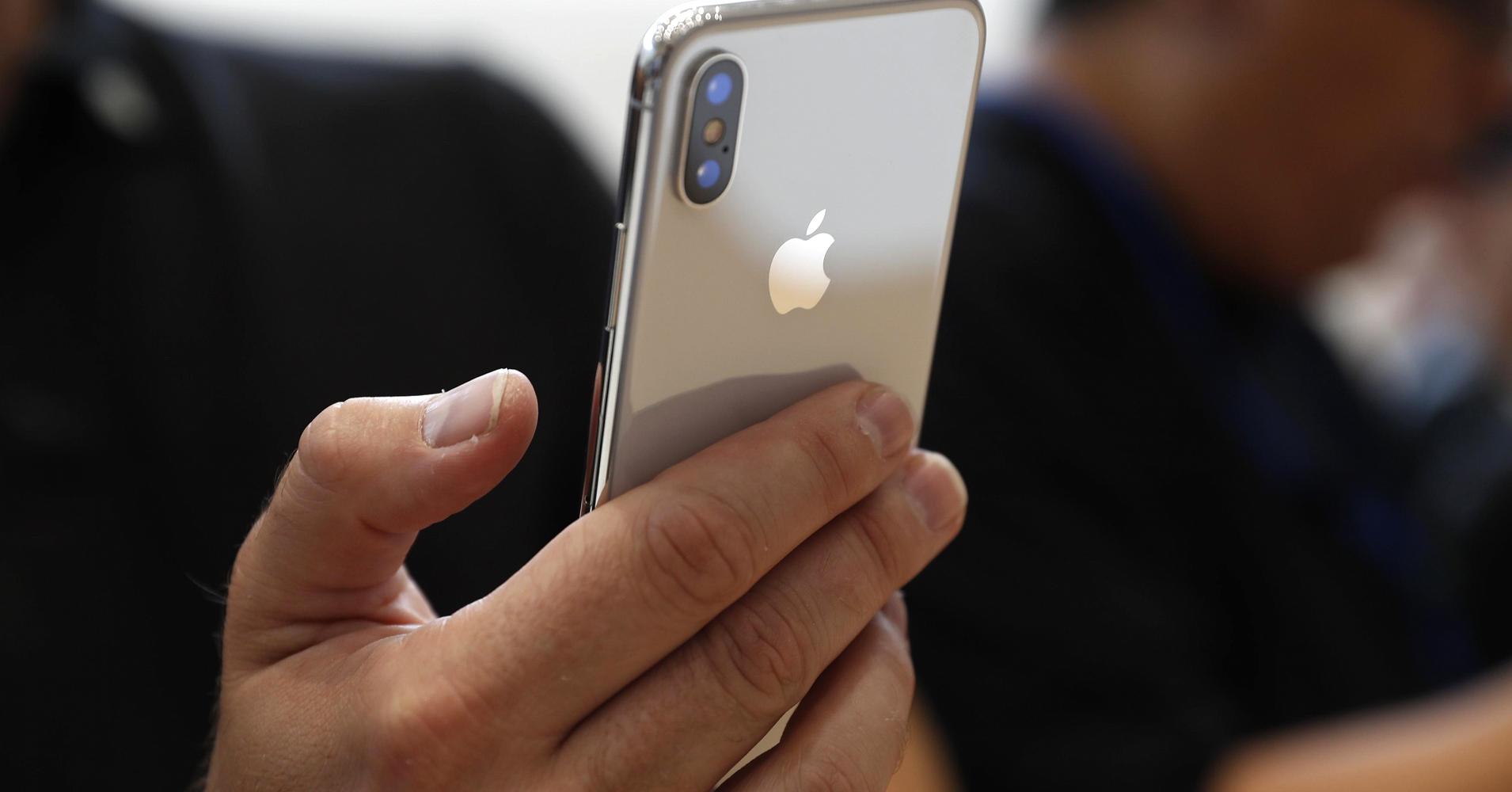 Apple, on Tuesday, revealed their new smartphone lineup- iPhone 8, iPhone 8 Plus and iPhone X. One of the major new additions to all the three iPhone models was the Apple's new A11 Bionic chip. No doubt, Apple has one of the fastest chipsets under the hood of their iPhones.
Apple has been leading the single core score, with their chipsets crushing every major processor in its way, right from the beginning. Recently, Apple iPhone X did a quick run on GeekBench test and the scores are mind-boggling. This benchmark score which we have with us clearly solidifies the iPhone X as the FASTEST smartphone to date.
A11 Bionic chip GeekBench 4 score spotted
Apple's upcoming flagship chipset scored impressively on its recent benchmark test beating all the major Android flagship processors out there. The latest A11 Bionic chipset scored almost double as compared to previously used A10 Fusion chipset in the single core category. Surprisingly, this chipset also scored highest in the multi-core test making it the first win for an Apple chip.
The A11 Bionic chipset scored 4188 on its single core test which is 715 points more than that scored by the A10 Fusion. While Apple is getting more and more powerful on the single core end, Qualcomm and Exynos are still struggling to take a leap.
Qualcomm Snapdragon 835 and Exynos 8895 Octa are two of the latest and most powerful flagship processors in Android platform. Believe it or not: both these processors were not even able to score half of what iPhone X has scored.
But most importantly, we were shocked to see the new record set by the chipset when it comes to the multi-score performance test. The bionic chipset has managed to score 10069 which is around double of what Apple's A10 scored in the same benchmark test.
In the multi-core test, Apple has beaten some of the major Android flagship smartphones including Galaxy S8, Galaxy Note 8 and OnePlus 5.
A new challenge for Qualcomm and Exynos
Apple has just bumped up the competition with the introduction of the A11 Bionic chipset on its next-gen smartphones. According to recent leaks, Qualcomm is also working on their next flagship processor dubbed as Snapdragon 845 SoC which was recently spotted on GeekBench 4.
In the test, SD845 allegedly managed to beat the A9 chipset by an extra 100 points in the single core test. While the new record set by the yet-to-launch Snapdragon processor is indeed amazing, it's worth noting that it is nowhere close to the latest Apple chipset, as the new GeekBench test suggests. However, we expect to see a more improved performance on the upcoming benchmark tests. All we gotta do is wait and see what Qualcomm has in store for us come next year.
Although Apple remained mum about the size of RAM inside the iPhone X, we now know it to be 3 gigs thanks to the new GeekBench results.
Source: GeekBench | Via: GSMArena