10 Best Galaxy S8 Cases You Need to Buy Right Now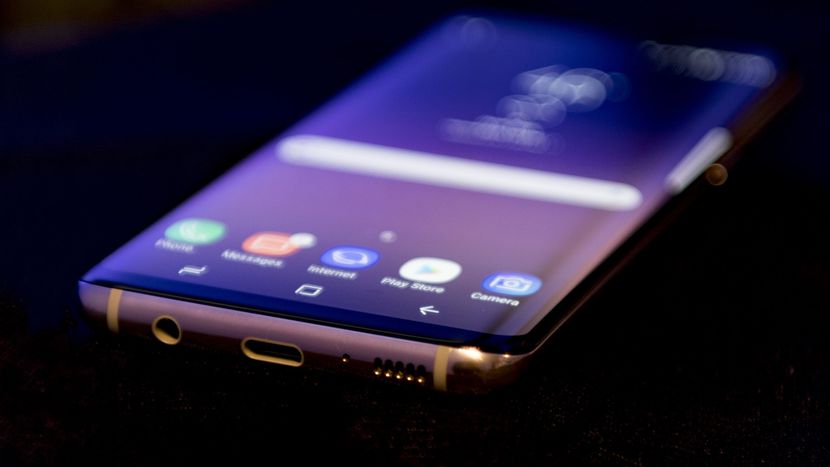 Here are our top picks for the best Galaxy S8 cases on the market. 
Samsung Galaxy S8 is undoubtedly the king of all flagship Android phones in the market. Be it top-of-the-line specs, best display, or gorgeous design, the Galaxy S8 has it all! However, like every other phone, the Galaxy S8 is prone to damage even during minor falls; thanks to the all-screen front design. So, you need to protect it! Looking for the best Galaxy S8 cases available in the market? We're here to help!
If you search the internet for Galaxy S8 cases, I'm pretty sure you'll find at least a thousand of them making it difficult for you to choose the right one. So, we've scoured the online stores for you and found some of the best-looking ones to protect your device without sacrificing its beauty.
Best Galaxy S8 Cases

:
The Spigen Slim Armor case for the Galaxy S8 comes with dual-layer protection made of a Thermoplastic Polyurethane (TPU) cover and Polycarbonate (PC) back. The best part about this case is that it can store two credit/debit cards under the hood. It's worth noting that this case is military-grade certified and comes with air-cushion technology in all the four corners. It indeed looks beautiful on the Galaxy S8 and is the best one to have if you want to protect your dearest device without knocking off its beauty. Available in five color variants, the Spigen Slim case is currently on sale for $18.99, after a whopping 53% discount on $39.99. Grab it now!
---
Another one from Spigen: Spigen Neo Hybrid case. This one is a slim, dual-layer structure made of TPU body and polycarbonate bumper frame. It has a fingerprint resistant rear and raised lips on the front so that the display is well-protected. Sure, this one will give a nice and elegant look to your phone. It is certified military-level protection and is available in multiple colors, including, Arctic Silver-Midnight Blue, Burgundy-Champagne Gold, Coral Blue-Black, Gunmetal-Black, Niagra Blue-Platinum Gold, Pale Dogwood, Shiny Black-Black and Violet-Platinum Gold. It's currently going for $15.99 after a nice 47% discount. Get it here!
---
The next on the list is Caseology Parallax case for the Galaxy S8. Similar to above-mentioned cases, this one too boasts a military-grade certification, besides a slim fit design, impact resistant cover and shockproof frame. It is made out of dual layer TPU and PC materials and offers great durability. Above all of that, it is available in four color variants and is priced at just $13.99 after a 44% off on $24.99. Grab it!
---
Samsung's S-View Flip cover is a nice one to have if can spend around $33. It features an innovative, full-screen S-view design, meaning that you can check out the clock, notifications, and many other features right through the front of the case. It also comes with a kickstand so that you can comfortably put the device comfortably at a place while watching a movie. Get it now!
---
Spigen Liquid Crystal Case
Well, I promise this is the last Spigen case you'll see on the list. Dubbed Spigen Liquid Crystal case, it features a very beautiful design that could help enhance the looks of your device. The casing is made out of TPU, so it is thin and lightweight. Further, it is available in three color variants, including Shine Clear, Matte Black, and Crystal Clear. Get it now for $10.99!
---
HZ Bigtree Slim Hybrid Armor Hard Case
HZ Bigtree's transparent hard case for the Galaxy S8 features a very minimalist design, yet it guarantees protection for your device from accidental falls. It has a sturdy structure, with TPU bumper border and rigid PC clear back panel. Besides that, it comes with four raised corners to protect the infinity display from cracking during any kind of falls. It's also cheap; you can get one of these for just $7.99. Grab it here!
---
And finally, we have the Jaagd JIA-03-SSJK casing for the Galaxy S8. It is one of the best good-looking Galaxy S8 cases available in the market today. Priced at just $8.99, it is also the cheapest rugged PC-made case you can buy for the Galaxy flagship. Additionally, it has raised lips on the front to protect the display from damages. It packs Silicone-like bumpers to protect the exterior of the phone from scratching. Get it now!
---
OtterboxBox Commuter series is yet another bold-looking Galaxy S8 case available in the market today. Currently going for just $21.39, the OtterBox comes with two layer protection – soft inner and hard outer layers – to shield the device from in and out. In addition to that, the 3.5mm headphone and USB-C ports are protected against exposure to dust and dirt; thanks to the special built-in port covers. The company promises one year warranty on the product, which covers material and workmanship defects for one year. Want it?
---
Sure, it would take a good amount of your pocket money to ensure the toughest protection for your dear device. But fortunately, that's not the case with the Zizo Bolt casing for Galaxy S8, which comes at a very reasonable price – $17.99. Military grade protection is certified, and you get to choose your favorite one from a wide variety of available colors. You would love the Black / Neon Green variant if you are too much into the outdoor sports.
---
Next on our list of "Best Galaxy S8 cases" is VProof Battery case. If the battery life of the Galaxy S8 couldn't satisfy your needs, then may be, you should get the VProof Battery case for your device. Speaking of which, the case features a 5000 mAh battery that promises at least 28 hours of talk time. On the rear, there is an LED indicator at the bottom to let you know stats about the battery charge. So in case you're buying this case, you're not just ensuring a longer battery life, but also protection to the device against any possible impacts. Grab this one for $30.
---
That's pretty much from my part. Do let us know if you've planned to purchase any of the above-mentioned cases for your Galaxy S8. Perhaps, if you already own one, let us know about that too in the comments.
Best free VPN software for Windows 10 PC to protect yourself online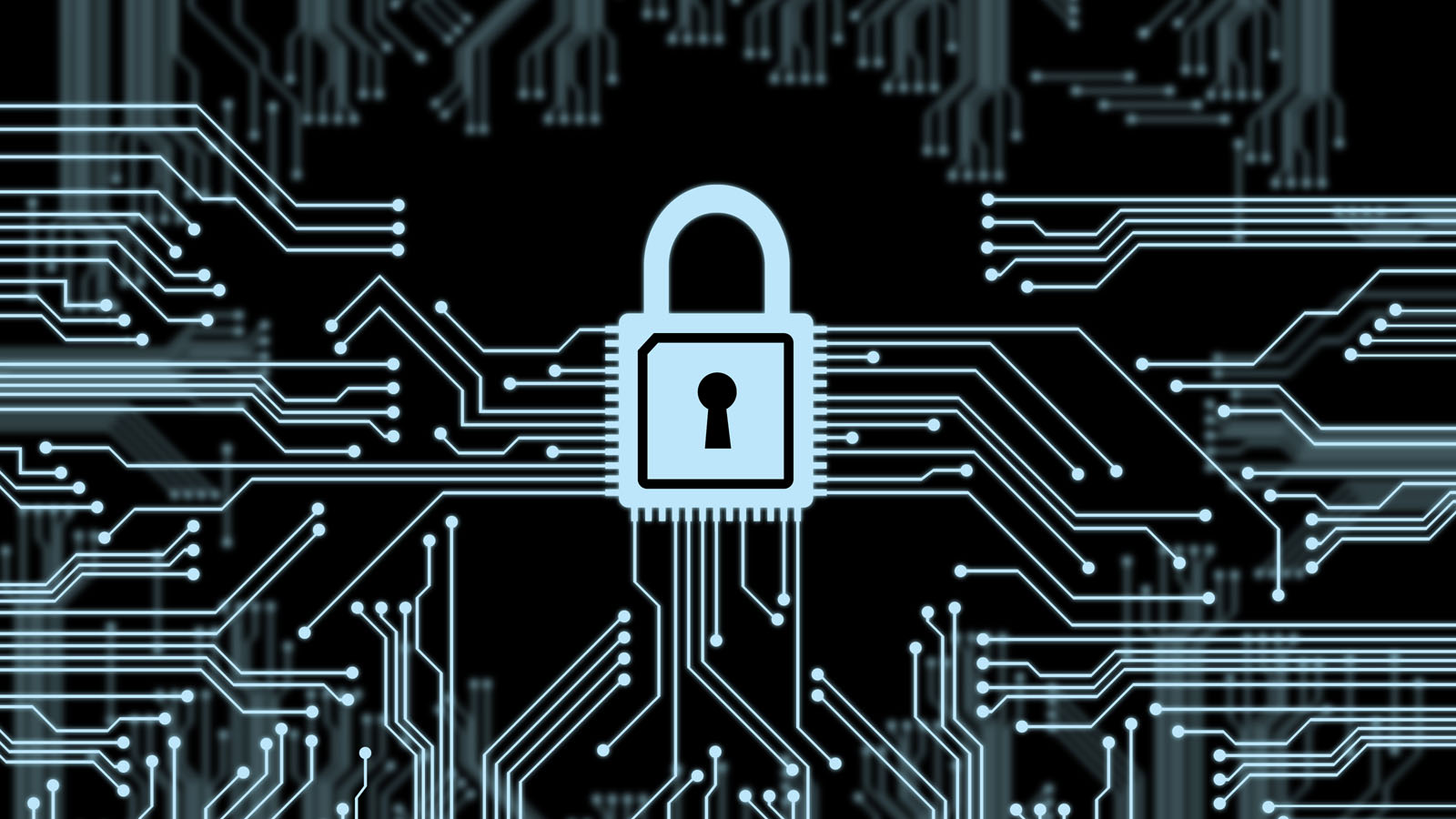 Here are our picks for the top best VPN for Windows 2017. 
Best Free VPN for Windows 10 PC 2017
The Internet is no longer safe to use. Our privacy on the Internet has become a joke with hackers and Internet services constantly spying on our data usage and personal information. This is where a VPN, or Virtual Private Network, comes to play. It basically masks your IP (Internet Protocol) address that is provided to you by your ISP (Internet Service Provider). Well, that also means your original IP address is not visible online, protecting you from possible DDoS attacks and hacking. Talking about the best VPN Softwares available in the market, most of them actually comes at a price. However, there are a bunch of free VPN software as well. But, it is to be noted that the free VPN applications do not provide as many features and goodies as those supplied by the paid ones.
What is a VPN?
Virtual Private Network, or VPN in short, is a technology that creates a safe and secure connection over a less secure network. Originally developed as an idea for allowing remote users and branch offices to securely connect to corporate applications, VPN is now used on a wider scale by the users of the Internet to protect their personal details from the dirty hands of hackers, ISPs, and Government organizations.
Speaking of which, a VPN software blankets your original IP address and provides you a different one that may reflect a different geographical location. After connecting to a VPN, all your data is encrypted and they travel through secure tunnels, making it rather unlikely to be tracked by others.
Why is VPN used?
There are a plethora of reasons why people use a VPN software on their Windows PC. While the primary use is to hide the real IP address, it is often used to gain access to restricted apps and websites. And that's not it! The VPN tricks the Internet by altering your geographic location virtually, thus letting you freely access Geo-blocked websites and applications without any restrictions. Speaking of which, it is particularly useful in countries such China and Russia, that maintains a strict policy over the usage of Internet.
Now suppose you are connected to a public WiFi hotspot, it is something worth remembering that all your browsing activity may be visible to other users on the network while you are on a non-HTTPS website. And, that definitely doesn't sound any good! This is where you have to use a VPN and protect yourself from the risk of being watched by the others.
Torrenting: If you tell me that you don't download files using BitTorrent protocol at all, then chances are you are either an enormous liar or you are not connected to the Internet. And, that second option seems highly unlikely. Legal or illegal torrents, it's always recommended that you use a VPN service while downloading them, for both protecting your privacy as well as save to get rid of the dirty throttling trick that your ISP might come up with.
Talking about throttling speeds, your ISP never likes you surfing high bandwidth sites like Netflix, YouTube, Amazon Prime Video, so on and so forth. So, what they do is throttle your speeds so that they don't consume much data. Enabling a VPN will help you bypass this issue, and provide a seamless connection while watching your favorite videos in high resolution.
Best Free VPN for Windows 10 PC 2017
CyberGhost VPN is one of the best free VPN software for Windows 10 operating system. It provides a simple user interface and comes packed with several features to let you surf anonymously on the Internet. As with every freebie, the free version of CyberGhost VPN also comes with limited features as well: 1GB traffic/month, and limited bandwidth (up to 2Mbps).
---
TunnelBear is yet another wonderful VPN for the Windows users. Sporting a very user-friendly interface, this one lets you choose an alternate geographic location for yourself. All you have to do is click the connect button on the top of the applications, and let the TunnelBear take care of your online privacy for you. By default, it provides 500GB traffic/month, however, you can add a 1GB to it by tweeting about your experience with the software. So you're getting 1.5GB per month, which is pretty sweet for a free VPN software.
---
Coming next is a Canadian-based VPN service called SurfEasy VPN. The software is easy to setup and the free version offers monthly data limits of 500MB/month. The SurfEasy VPN also provides torrenting protection, thus taking care of your privacy while sharing and downloading files using a P2P software. And, that's always a good feature to have! The number of locations provided by the service is rather low when compared to the TunnelBear or the CyberGhost VPN, but the connections are solid with the 13 countries on board, including the US, France, UK, Australia, and Singapore.
---
The next on the list is WindScribe VPN, yet another free VPN service for Windows. Wanna know the best part? It provides a monthly cap of 10GB traffic/month, but there's a catch! Although WindScribe has got 20 servers on board, if you are a free user, you do not have the privilege to access all servers. Also, the free users are restricted to use the service only on one device at a time. However, that doesn't sound a total bummer considering it's a free service and you are not even spending a penny on the same.
---
And at last, but not the least, we have the Avira Phantom on the list of best VPN for Windows 10 (2017). Yes, you guessed that right! The service is owned by Avira, the AntiVirus company. Available on multiple platforms including Android, Windows, and iOS; the VPN service provided by Avira is trust-worthy and something worth giving a try. It's easy to use and provides a monthly cap of 500MB data, which is pretty decent. However, you can double that size up, for up to 1GB/month, simply by registering an account on the application. Also, the service lets you choose your location from 13 servers located around the globe.
---
It is worth noting that all of the above VPN services also comes with a premium variant that you can use after paying a certain amount. After using the free version, if you think it's worth investing some dollars on it, then go forward and try out the premium version as well. Needless to say, the premium version will come with additional (or unlimited) data cap per month and several other features to play with. So, which VPN service are you planning to use? Or if you already use one, do let us know about it in the comments below.
So, which VPN service are you planning to use? Or if you already use one, do let us know about it in the comments below. 
Galaxy Note 8 vs iPhone 8: Should you wait for the new iPhone to launch?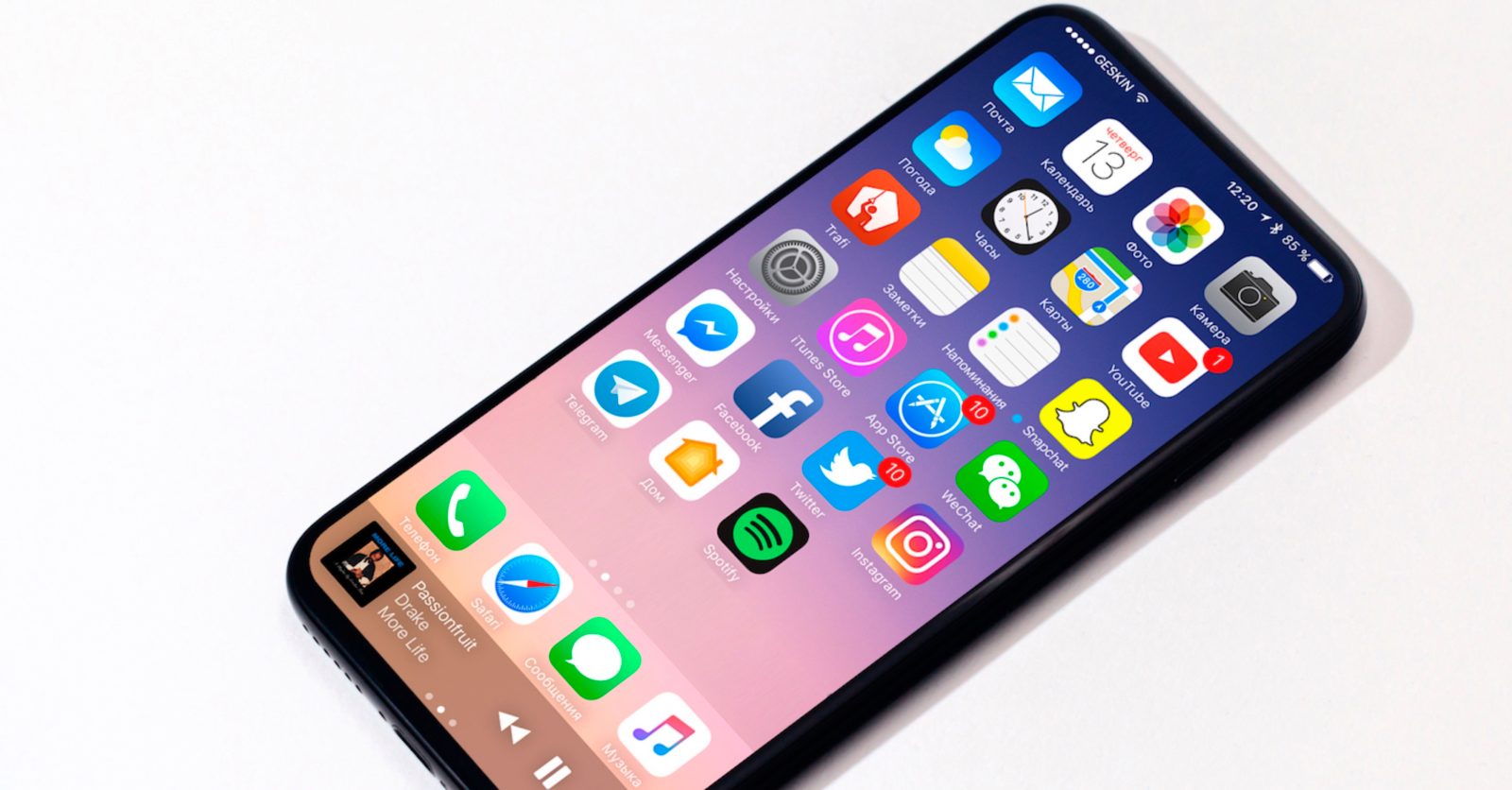 Galaxy Note 8 is already launched, but let's not forget that the iPhone 8 launch is right around the corner.
After months following leaks and rumors, Samsung has finally jumped the gun and launched Galaxy Note 8. As expected, the phablet device packs all the high-end specs coupled with a brand new design. And as a Note fan, I couldn't be more happier to see what Samsung has done with its latest offering. The Galaxy Note 8 could simply be crowned as the BEST smartphone launched so far, but I am afraid if that title would stay for long on the phablet, now that the iPhone 8 is right around the corner.
Just like Samsung, Apple is also doing everything under their power to integrate all latest technologies in their iPhone 8. However, we already know by now that Galaxy Note 8 will reach customers' hands come this September, although the September launch for the iPhone 8 has not even been confirmed yet. But that doesn't necessarily mean the ball is currently in Samsung's court.
If you don't think so, you might want to check out the results of the survey conducted by Fluent (via 9to5 Mac). It says that 79% of the current iPhone users would upgrade to the next-gen iPhone, no matter how much it costs. Further, the survey also points out that only 63% of the users are loyal to Samsung, while a little lower than 31% is the case with other Android brands.
"According to Fluent's data, 34% of Americans have an iPhone and most currently own the latest models – an iPhone 6 or iPhone 7. Once consumers purchase an iPhone they tend to stay with the brand, with nearly half of iPhone users (47%) have owned at least four iPhones in their lifetime."
---
Galaxy Note 8 vs iPhone 8: Design
Samsung has had never failed to impress us when it comes to design, well, since the Galaxy S6. And so is the case with the latest Galaxy Note 8. It sports a very IMPRESSIVE design with a 6.3-inch edge-to-edge Super AMOLED Infinity display bearing an aspect ratio of 18:5:9. The bezels are very narrow at the top and bottom and the display is slightly curved about the longer sides. Overall, I would say the new device looks a tad cooler than the Galaxy S8.
On the back, there's a feature we've not previously seen in any Samsung phone – a dual camera setup – with two 12MP sensors. Besides that, Samsung has retained the location of the fingerprint sensor as it was on the Galaxy S8. It's located just beside the camera, which according to many, is not a wise move.
Similar to every recently released Samsung handsets, the Note 8 too is made of curved metal and glass. The handset has a shiny, glossy glass back, just like every other Android phone out there, and is a constant resting ground for muck and grime, which is quite disappointing.
The above picture depicts what is almost confirmed to be the iPhone 8. According to popular leakster Benjamin Geskin, the new premium iPhone will come with an edge-to-edge OLED display providing 5.1-inch "user space". Now, in case you're wondering about the remaining part of the display, well, it's supposedly left for the virtual buttons.
#iPhone8 Displays

At the moment, the price of these displays is US$5000 on the Chinese black market.

(via https://t.co/5NIfQH97FV) pic.twitter.com/zFMSWsyPAR

— Benjamin Geskin (@VenyaGeskin1) August 26, 2017
Moving on to the rear, it's almost confirmed that the iPhone 8 will have a dual camera setup. Unlike Samsung, dual camera setup is not new for Apple. They had already integrated the technology on last year's iPhone 7 Plus, and easily turned out to be one of the best selling points of the device.
Although iPhone 8's design indeed looks dashing to look at, one might wonder how Apple would tweak their content to work on the new 'weird' design consisting of a top notch. Well, popular Apple geek, Steve T-S, is here with an answer.
We certainly can't confirm for now if that's the solution Apple has moved forward with, but nevertheless, it indeed looks enticing. It seems to give the maximum portion of the display for our usage, while also retaining a decent part for the virtual home button.
Similar to Galaxy Note 8, the iPhone 8 will also sport a glass rear, thus, hinting one of the most prominent features of the new device – wireless charging. Although Android phones have already been enjoying the feature for quite some time now, it's the first time wireless charging is being ported to an iPhone.
---
Galaxy Note 8 vs iPhone 8: Hardware specs
This is where things get difficult to judge as Apple uses their own chipsets while Samsung relies on Qualcomm's high-end chipsets for their flagship devices.
The Galaxy Note 8 is powered by Qualcomm's flagship chipset, Snapdragon 835, along with 6GB of RAM. So, you can bet the performance of the Note 8 to be on par with the Galaxy S8 or OnePlus 5, if not better!
Talking about the camera department, it is backed by dual 12MP sensors on the rear and an 8MP snapper on the front. The BEST part about the dual cameras on the Note 8 is that both the sensors feature optical image stabilization (OIS), which means even if you use 2x optical zoom, your pictures should be blur-free.
However, the addition of a smaller 3300 mAh battery on the Note 8, compared to a relatively higher 3500 mAh on the Galaxy S8+, is a bit of a letdown, if you ask me!
Besides that, the smartphone is available in three storage variants: 64/128/256GB. And if that's not enough for you, you can further expand the storage up to 256GB; thanks to Samsung for not ditching the microSD slot.
Other features included in Samsung's latest phablet are IP68 water and dust resistance, Samsung Pay, wireless charging, Bixby integration, Samsung DeX, S-Pen, rear-mounted fingerprint reader and Quick Charge 2.0 fast charging technology.
Apple's next iPhone is also going to be massive in its own right. Well, at least that's what the rumors have to say! It will come loaded with Apple's latest chipset – A11 chip, and 3GB of RAM. If you think 3GB RAM doesn't stand up to today's standards, let me tell you this: iOS is a different animal! It doesn't need specs as powerful as that of Android to work seamlessly. So, there's that!
The dual camera on the iPhone 8 is almost confirmed as of now, although no further details about the camera sensors are known at the moment. However, recent reports and leaks have made it certain that the new dual camera setup would protrude more than ever before.
Other interesting features that the new Anniversary-Edition iPhone would pack include Face ID (face scanning technology), wireless charging, and more. As disappointing as it sounds, several reports are claiming that Apple might ditch the Touch ID feature on the new iPhone.
What's up with the new A11 chip? Ever since the inception of iPhones, it has always managed to beat every Android flagship of that year when it comes to real world usage. And, the new iPhones are no less expected to follow the same path.
The Taiwan-based chipset manufacturer, TMSC, will be the sole supplier of Apple'ss next-generation A11 processor which will be built on the same 10nm FinFET technology as used by Qualcomm to manufacture Snapdragon 835 processors. Thus, the new iPhones will definitely boost improved performance while also keeping the power efficiency in check.
Apple A11 Geekbench4,:4600,8500 and 4300,7000,This is two different clock frequencies, and the final result may be between the two

— Ice universe (@UniverseIce) July 27, 2017
According to popular leakster, Ice Universe, Apple's A11 chip has allegedly scored 4600 in single-core results and 8500 in multi-core results. To give you a better perspective, the Galaxy S8 – best Android phone of 2017 – has managed to score only 2121 in single-core results and 7101 in multi-core results. So, you should probably know by now how beast of a smartphone the new iPhone 8 would be.
---
Galaxy Note 8 vs iPhone 8: Can the S-Pen make Note 8 superior to iPhone 8?
Well, that's subjective! Sure, the new S-Pen indeed comes packed with many neat tricks that could come in handy most of the time. The new 'Animated GIF' – turn drawings into a GIF image – and 'Translate with S-Pen' are a few of the several enticing features that the new S-Pen packs.
As a person who has always loved the Galaxy Note series, I could say that the S-Pen, in fact, adds a significant value to the phablet, especially if you are an artist or perhaps a person who likes to take notes on a phone.
Additionally, the new S-Pen also features a water proof design which means you can scribble on the screen even when it's wet.
MUST-READ: Galaxy Note 8 specs, design, and release date- Everything you need to know.
---
Galaxy Note 8 vs iPhone 8: Price and Release date
Launched last week, the Galaxy Note 8 is already up for pre-orders for a starting price of $930. The release date for the Note 8 is pegged for September 15. Well, if you are looking to get an unlocked variant of the phone, you can head over to Samsung's official website where it's currently being offered at $929. In case you can't shell out that amount of money on a single stretch, then you should probably check out the following offers put forward by major carriers in the United States.
Verizon – $960 / $40 pm for 24 months
AT&T – $950 / $31.67 pm for 30 months
T-Mobile – $930 / $210 down payment + $30 pm for 24 months
Sprint – $960 / $20 pm for 18 months lease (exclusive to new users
Here's the BEST Galaxy S8 (unlocked) deal you shouldn't miss – $930 (BEST BUY)
As for the iPhone 8 pricing, several reports seem to claim that it would cost at least $1000 for the base version. According to Mashable, the new iPhone 8 will launch on September 12th alongside the iPhone 7S and 7S Plus. After that, it will probably go on pre-orders starting September 15 with shipping to follow a week later.
7 Best Sony Xperia XZ Premium Cases You Would Love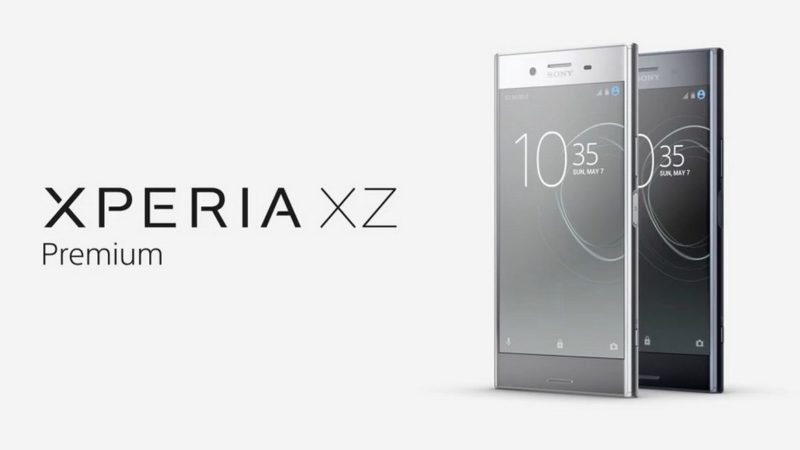 Here are our top picks for the best Sony Xperia XZ Premium cases. 
Sony Xperia XZ Premium is undoubtedly one of the best Android smartphones released this year. With specs on par with the Galaxy S8, 4K display, outstanding camera, and a gorgeous design, the XZ Premium can be regarded as the hottest phone in the market today. However, due to the large size and slippery glass rear, you are likely to drop the phone off your hands, and scratch the beautiful glass-made front and rear sides of the device. Thus, you'll want to slap on a casing to make sure your dearest phone is well-protected.
If you search for Xperia XZ Premium cases online, you'll find at least thousands of them, thus making it difficult for you to choose the right one. Thus, we decided to shortlist some of the best ones in the market that would protect your phone from damages without sacrificing its' beauty.
7 Best Xperia XZ Premium Cases:
The Spigen Rugged Armor case for the Xperia XZ Premium features a new look comprising of glossy accents and carbon fiber textures. The case is made out of Thermoplastic Polyurethane (TPU), which is flexible like Silicone. The main highlights are the raised lip that would help protect the screen, and air cushion technology for shock absorption. The best part is you can now grab one of these cases for just $13.99, after a 30% discount on the original price of $19.99. Get it now!
---
Ringke Crystal Clear Case
Ringke Crystal Clear case is for those who prefer simple non-gimmicky casing for their Xperia XZ Premium handset. While it's a slim TPU bumper, it still comes with an advanced 2X tough coating to keep the device protected during accidental drops. Further, the casing also has tapered lips along the four corners to ensure protection for the glass display. Also, the price of this casing has reduced from $30 to $10.99, which is nice to see. Get it now!
---
Moko Slim Fit TPU Bumper case is one of the best-looking Xperia XZ Premium casing available online. As already mentioned, it is made using soft, flexible shock-absorbing TPU material, and thus will protect your phone from shocks, bumps, and drops. It also comes with web-like texture on the inner back which will greatly contribute to heat dissipation and cool the phone during heavy usage. It can be purchased for just $9.79. Grab it now!
---
Getron Canvas Plus PU Leather Flip Wallet Case
The Getron Canvas Plus PU Leather Flip Wallet case is a quite impressive casing for the handset. This flip case can be used both as a protective casing for your device as well as a wallet. Yes, you read that right! It's a multi-functional casing; you can throw in a couple of bucks and credit cards inside it, while also protecting your device from damages. It's made out of high-quality canvas fabric and soft synthetic leather, and thus, premium feel is guaranteed. Grab it for $15.99.
---
Cruzerlite Cell Phone Case
Needless to say, this Cruzerlite casing looks pretty different from the others – it's quite colorful. It's made from shock absorbent and shock resistant TPU material and can be a decent slim fit protective case for your Xperia XZ Premium. In addition to that, the casing is also available in four color variants, including Black, Orange, Teal and Clear. You can get one of these for $9.90. Grab it now!
---
StilGut Genuine Leather Case
Since every premium products come at a price, this StilGut Genuine Leather Flip case carries a price tag of $39.99. It's an ultra slim case and can give a nice elegant look to your smartphone. This luxurious-looking flip cover is available in six different variants, including, Black, Brown, Black Nappa, Black Nappa with Clip, Black with Clip, and Brown with Clip. Get it here!
---
SunRemex Rugged Armor Case
Now, for those looking to provide the highest grade protection to their device, the SunRemex Rugged Armor case could be the best option. This polycarbonate casing also comes with a kickstand, so that you can place your device comfortably at a place while enjoying a movie. The concave-convex surface design can help reduce the incidents of slips and falls. It is currently priced at just $7.99, which definitely sounds reasonable. Get this one!