8 New Movie Trailers to Keep You Hooked This Week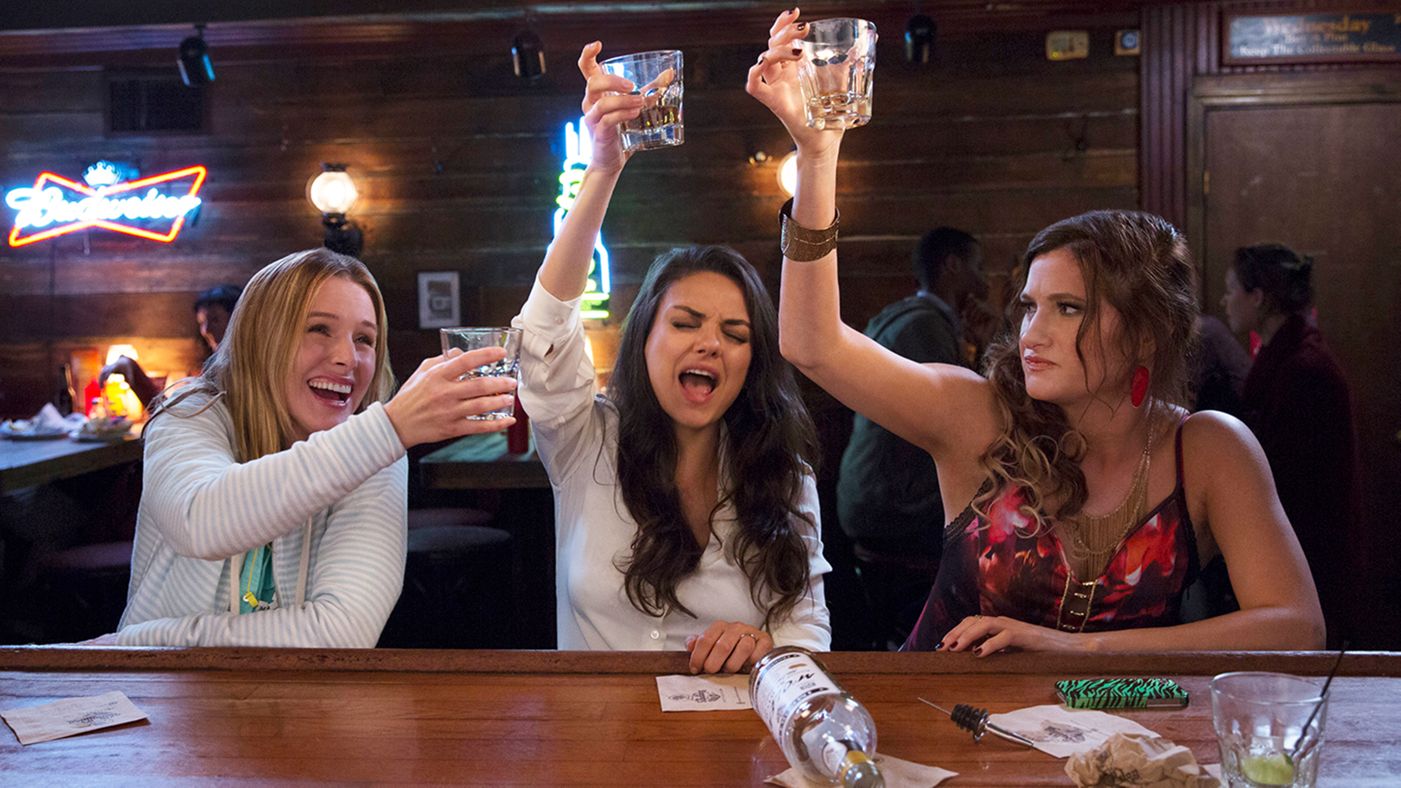 We are back with your weekly dose of latest must-watch movie trailers.
Movie trailers are often passed off as a piece of promotion. It takes an avid film buff to appreciate this intricate art form that is all about striking that tricky balance between packing a punch and not giving away too much. If you are that film buff, here's a fresh line-up of intriguing trailers to keep you hooked through the week:
A Bad Moms Christmas
The Bad Moms are back with a Christmas themed sequel. The film showcases three overburdened et under-appreciated moms – Amy, Kiki and Carla – who take it upon themselves to rebel against the expectations of Christmas, dubbed as the 'Super Bowl' for moms. The odds are stacked against them as they scurry to create the perfect holiday for their families whilst hosting their respective mothers. The movie hits theatres on November 3, but you can catch a glimpse of it now.
Early Man
Early Man is an animated comedy-adventure film, something akin to Ice Age but with people. Set at the beginning of time, the movie recreates the struggles of early years of mankind, with oodles of figments of imagination thrown in the mix. The story revolves around Dug who, along with his partner Hognob, strives to unite his tribe to safeguard their home from the wrath of a powerful enemy – Lord Booth and his Bronze Age City. The film features Gromit and Wallace-like characters, with the likes of Tom Hiddleston, Eddie Redmayne, and Maisie Williams lending their voices to the lead characters.
Flatliners
Flatliners is a sequel to a 1990 film by the same name. Starring Ellen Page, Nina Dobrev, Diego Luna, Kiersey Clemons, James Norton, and Kiefer Sutherland, this psychological sci-fi horror film is about five medical students who venture into a dangerous experiment to unravel the mysteries of the afterlife. But, as is the case more often than not, the experiment does not go as per plan and a string twists in the plot brings them face-to-face with a near-death situation. The film is slated to be released on September 29.
Daddy's Home 2
With the holiday season not too far away, Christmas makes for a perfect theme for some family time at the movies. Now, if bad moms are slogging it out to dish out the perfect revelry, could dads be far behind? Daddy's Home 2 is a sequel to the 2015 film Daddy's Home and is a typical comedy of errors. Taking the plot forward from the first film, Brad and Dusty are forced to deal with their intrusive fathers – one an old-school macho father, the other a gentle dad – over Christmas, while Dusty also has to cope with his step child's biological dad. Phew, that's a lot of fathers in a single film but this movie trailer promises some unfailing moments of hilarity.
Jeepers Creepers 3
Jeepers Creepers is back with its third edition. This upcoming horror film is set between the first two films, taking place somewhere around the year 2001. The Creepers are back to haunt a community of farmers and sergeant Tubbis hires a task force to take them on and destroy them. The movie is scheduled to release on Tuesday, September 26, but if you cannot wait until then to have your hair stand on end, this trailer makes for a spooky 30-second ride.
Insidious: The Last Key
Another horror film, another sequel…the new movie trailers seem to stick to a pattern of sorts. Insidious: The Last Key is the latest offering of the horror film franchise, Insidious, that hinges on the supernatural. The fourth installment spins off from the 2015 film, Insidious: Chapter 3. Starring Lin Shaye, Angus Sampson, Leigh Whannell, Kirk Acevedo, Spencer Locke, and Bruce Davison, the plot follows Elise Rainier's – played by Lin Shaye – life in New Mexico. In her youth now, Elise is haunted by a demonic and malevolent spirit in her new home. As the film progresses, a string of spooky events pushes her deeper toward the Further.
Lady Bird
Marion McPherson, a nurse based somewhere in California who gives herself the nickname Lady Bird, is caught in the midst of commotion after her husband loses his job. She works tirelessly to keep the family afloat and at the same time struggles with a tumultuous relationship with her teenage daughter. The clash of two women – both strong-willed, loving and highly opinionated and the struggles of everyday life make this comedy-drama seem like the kind of movie that'll strike a chord with almost everyone. The film has already premiered at the Toronto Film Festival and is slated for a November 10 release.
The Current War
When you think of stalwarts like Edison and Westinghouse, how do you imagine their personas to be? Do you think of these men of intellectual prowess as possessed with the familiar emotions of one-upmanship, ego battles and turf wars? The dramatic plot of War of Currents definitely seems to suggest so. This biographical historical film traces the clash of two titans – Thomas Edison and George Westinghouse – over their place in history, which each of them determined to change the future of electricity. Who would win this race to power the modern world? The film traces an unusual war, but it is war nonetheless, one that makes for a gripping tale. The movie will hit theatres on January 19, but you can peek into this high-drama story with this movie trailer.
Netflix taking Anime fans on a joyride with this new lineup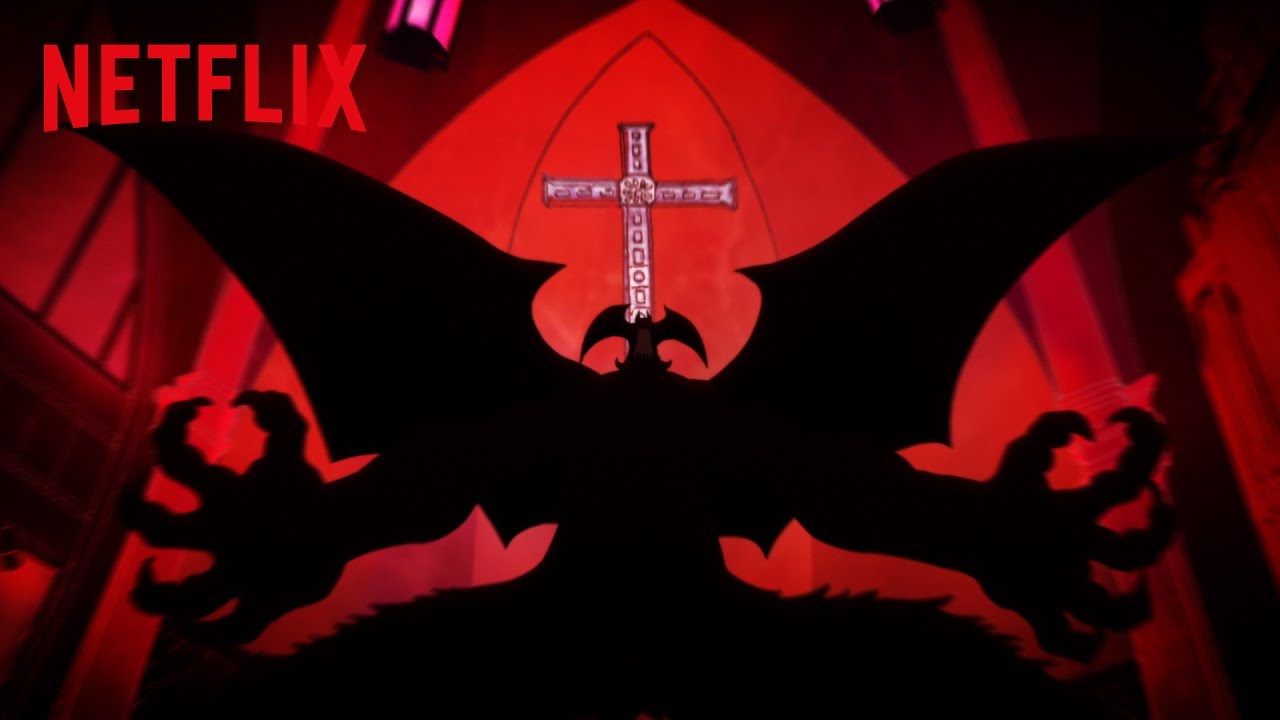 Embrace Anime fans, a wave of new series is all set to hit Netflix next year!
Anime content seems to have hit quite a few right chords with the audiences. With a handle on the pulse of its viewers, Netflix is showing no signs of slowing down when it comes to commissioning and distributing anime shows. The streaming giant already boasts of shows like Fullmetal Alchemist, Death Note (the series), and Naruto, besides the original series Castlevania and Ajin, and is gearing up to release 13 (yes, you heard that right!) new series over the next one year. Here is a rundown on every new anime series you can catch on Netflix soon:
A.I.C.O. Incarnation
This 12-episode series coming to Netflix in spring 2018 is set in 2035, Japan, where a major accident triggers the spread of AI life forms known as 'Matter'. As the government decides to quarantine the research city, 15-year-old Aiko Tachibana is left on the outside. She then teams up with a new student at her school, named Yuya Kanzaki, to discover a secret hidden in her body. Together they infiltrate the restricted area in search of answers, while the fate of humanity is left in their hands.
B: The Beginning
Another 12-episode series slated to premiere in Spring 2018, B: The Beginning is set in Cremona, an archipelagic nation powered by advanced technology. The protagonist, Koku, teams up with legendary investigator Keith to unravel the mysteries of series of crimes being carried out by a secret criminal organization and contend with a serial killer, who is known by the title Killer B. The unraveling of these mysterious crime plots promises to be an engaging viewing experience.
Baki
Having sold 63 million copies worldwide, popular Japanese manga series Grappler Baki is now gearing up for a Netflix premiere in form of a 26-episode show. The upcoming series traces the journey of Baki Hanma, a fighter who is struggling to surpass the strength of his father, Yujiro Hanma, but ends up drawing the attention of world's five most brutal death row inmates. The inmates are looking to spice up their lives through an overwhelming fight with Baki, who is then joined by other key underground martial art warriors, and together they gear up for the most brutal fight of their lives.
Children of the Whales
The Children of the Whales is set in a world hidden by oceans of sand – Mud Whale, a moving island floating about on the sand, inhabited by 513 people. The island's residents are blessed with special powers known as 'saimia'. But there's a catch – one's lifespan is shortened every time one exercises these powers. The island's archivist runs into a mysterious girl, Rikosu, in the process of investigating an abandoned ship that has washed ashore the Mud Whale. It proves to be an encounter that will change the course of their lives forever.
Devilman Crybaby
An ancient race of demons descends upon Earth to reclaim the planet from humans and the onus of stopping them falls on Akira Fudo. The protagonist's best friend, Ryo Asuka, informs him that the only way to stop the advance of these demons is that he becomes one himself. And so, the Devilman – who is blessed with powers of a demon and soul of a human – is born. This 10-episode series is adapted from Go Nagai's original story on the same theme.
Fate/Apocrypha
This is a story set in a parallel world, in a city named Fuyuki, where a Holy Grail War has transpired between the seven magi and their heroic spirits. In the midst of the ensuing chaos, a magus succeeds in decamping with the Grail and brings it to Romania, leaving the warring factions to fend for themselves.
Godzilla: Planet of the Monsters
Based on the iconic movie, this anime film is set in the year 2048, when humans are forced to leave Earth after a series of miserable defeats at the hands of Godzilla and other mammoth monsters. They embark on a 20-year journey to a new planet only to find that it has been rendered uninhabitable. Faced with no other choices, they decide to return to Earth. Upon their arrival, they discover that 20,000 years have passed since and Godzilla now rules the roost on their home planet. The film is the first of a trilogy and is slated for a November 17 release in Japan. It'll be made available on Netflix after hitting the theatres.
Lost Song
This fantastical series revolves around the lives of two female protagonists – Rin and Finis – bestowed with the gift of song, which brings them extraordinary powers. Rin is a happy-go-lucky girl who loves to eat and lives in a flourishing frontier village. Finis, on the other hand, lives a solitary life in a royal palace in the midst of a bustling city. The two girls with distinctly different lives are connected by their superpower – a power of song that can create water, stir the course of the wind, and heal wounds. As the threat of a war looms large on the kingdom, together they must overcome the darkness and save the world.
Knights of the Zodiac: Saint Seiya
This one is an unusual amalgamation of Japanese manga and Greek mythology. The 12-episode series traces the adventures of knights, who have been sworn to protect Athena, the reincarnated Greek goddess. Together they aid Athena in a battle against Olympian gods who are intent on destroying the mankind.
Kakegurui
Adapted from the manga by Toru Naomura and Homura Kawamoto, Kakegurui tells the story of a world order dictated by gambling. Those who lose the gamble are compelled to serve as slaves to the winners. The original plot revolves around a private school where the arrival of a compulsive gambler shakes up the social hierarchy.
Rilakkuma
Rilakkuma – that literally translates to relax bear – is a popular soft toy character created in 2003 by San-X. As the story goes, Rilakkuma comes to live with an office worker, Kaoru, and never leaves the apartment. The soft toy character loves rice omelets, pancakes, Dango rice dumplings and custard pudding, and sports a mysterious zipper on its back. The 13-episode series on Netflix is being recreated to mark the 15th anniversary of this iconic character.
Sword Gai: The Animation
The series is about a young boy named Gai, who accidentally gets his arm chopped off by his adoptive father, who happens to be a swordsmith. The sword that cuts his arm is used as a fake arm for Gai. But the demonic sword, Shiryu or Death Dragon, contains evil spirits that Gai uses to fight his enemies.
Fascinating New Movie Trailers You Must Watch This Week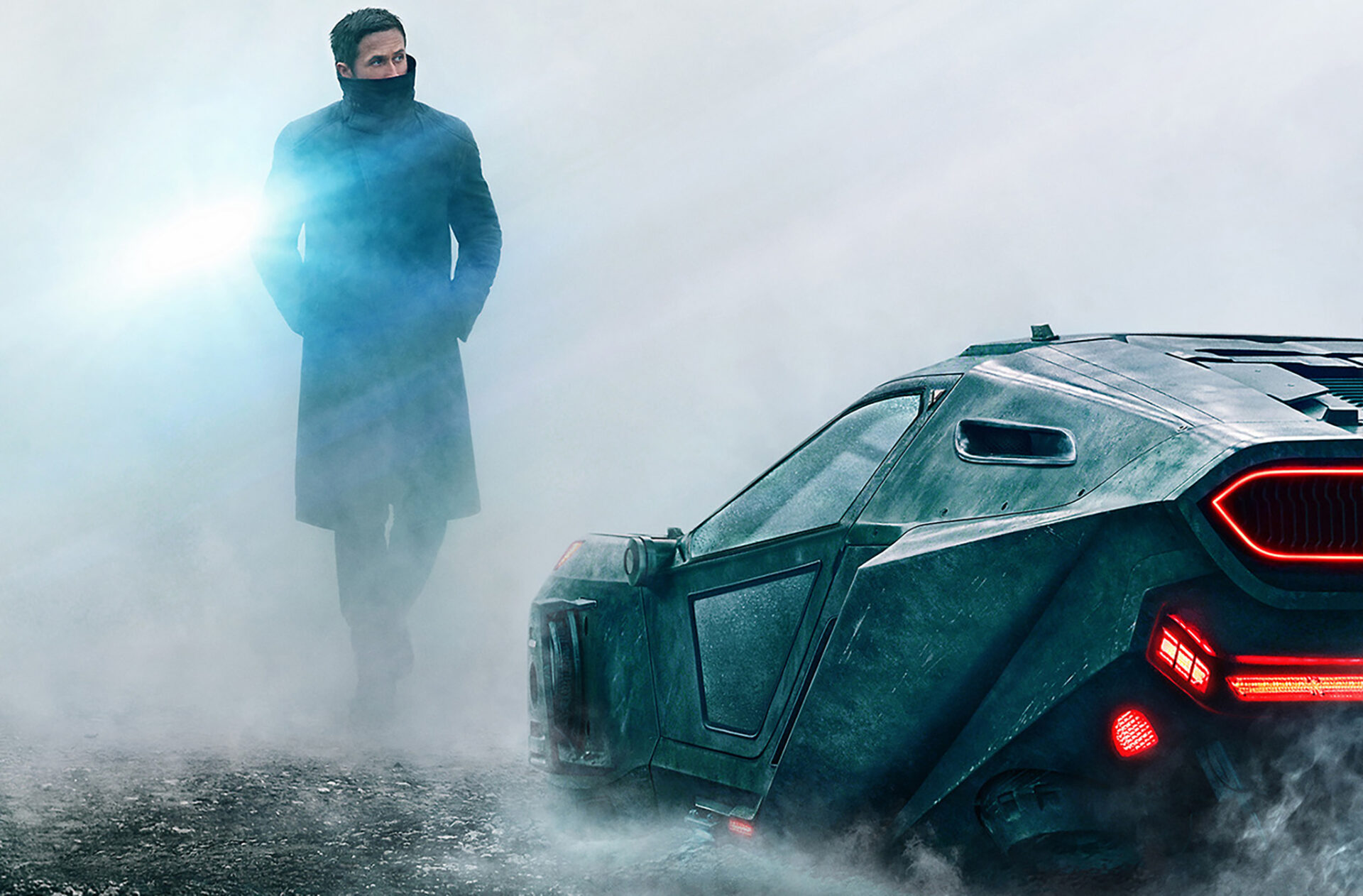 We are back with yet another AWESOME list of latest Hollywood trailers!
Movie trailers are a lot like HIIT workouts – high on intensity without being time-consuming. Looking out for these capsule bursts of entertainment has become a weekly ritual of sorts, for me as well as for you (amirite?). So, here is the pick of some fascinating new movie trailers to keep you company over the next few coffee breaks:
Blade Runner 2049
Officer K, who is the new blade runner for the LAPD, unearths a secret that has been long buried in the pages of history. A secret that has the potential of plunging the entire society into a state of chaos and mayhem. A secret that puts him on the quest to find a former blade runner, Rick Deckard, who has been missing for the past 30 years. It is a sequel to the 1982 hit, Blade Runner, which enjoys a cult status to this day. Needless to say, the announcement of a sequel has the Blade Runner fans all excited. What makes the excitement unbearable is Ryan Gosling in the lead role, who looks smashing as ever in his Officer K avatar. The movie hits theatres on October 6 but why wait to catch a glimpse of Gosling (and everything else that there is to the Blade Runner) when you can watch the new movie trailer NOW.
---
Last Flag Flying
There is something insanely inspiring about war movies and films centered on war heroes. Last Flag Flying is no different. After giving the audience a rowdy comedy in form of Everybody Wants Some last year, Richard Linklater has come back with a promising new venture. The film revolves around the lives of three Vietnam War veterans – Larry 'Doc' Shepherd, Sal Nealon and the Rev Richard Mueller – who meet after decades to bury Doc's son, a young marine who died fighting in Iraq. The three buddies take the casket on a bittersweet journey all the way up the coast to New Hampshire. In the course of the journey, the old men reminisce about a war that seems like a distant memory but continue to shape up their lives. With Bryan Cranston, Steve Carell, and Laurence Fishburne in the lead roles, it looks like Last Flag Flying will set you up for some hair-raising moments. The movies releases on November 3rd, and a trailer has already arrived.
---
Suburbicon
The film essentially revolves around a violent underbelly of a seemingly peaceful community and how that can wreak havoc on lives of people. The movie stars Matt Demon, who plays a man coming to terms with the loss of someone special. During the course of this struggle, an unexpected turn of events and twisted tales throw his life haywire. Julianna Moore sure comes through as a ray of bright sunshine amidst a twisted and dark plot. The film also stars Oscar Issac and is being directed by the gorgeous George Clooney. Not that it's going bring us any visual relief since he has spent his time on the other side of the lens on this one, but hey, Clooney is always worth a mention. The film has already been screened at the 74th Venice International Film Festival and is slated to be screened at the 2017 Toronto International Film Festival before hitting theatres on October 27.
---
The Star
We have all heard what happened on the first Christmas – the night Jesus was born – a hundred times over. The star, the manger in Bethlehem, the three wise men…But that's the human version of the story. Now, what if we had a bunch of animals gives us their rendition of the Christmas story? Some crazy melting of the heart and a lot of hearty laughs, I reckon. That's exactly what The Star has in store for you. Bo, a small but brave donkey, wants to get away from the everyday grind of his life at the village mill. One day, he manages to break free and embarks on an adventure of a lifetime. Along the way, he meets Dave, a dove propelled by lofty ambitions, and Ruth, a sheep separated from her flock, three camels, and some rather eccentric stable animals. Bo and his newfound gang of friends end up following 'the Star' and become part of the most mesmerizing story ever told – that of the first Christmas. The movie releases this November, just in time for Christmas! But you can catch a glimpse of it now with this new movie trailer.
---
Tulip Fever
What happens if someone falls in love with their therapist, the best friend's ex or a teacher? It sets you up for a disastrous, complicated relationship. If you take these dynamics back to the 17th century, you get the plot of Tulip Fever, a period drama that traces an unlikely love story between a painter and his subject. The film is an adaptation of a novel by Deborah Moggach and is set in 17th century Amsterdam. The artist falls in love with a young married woman whose portrait he has been commissioned to make, by none other than the woman's husband. In the hope of building a life together, the two invest in the risky tulip market. But life is not always a bed of roses (or tulips). Or is it? While that mystery will unravel when the film comes out on September 1, you can pick pieces of this intriguing jigsaw with this new movie trailer.
---
It looks like the rest of the year is packed with an interesting line-up of movies. Well, at least that takes care of the million dollars 'what to do this weekend?' question. For now, I'm going to grab that coffee and get back to these trailers. You should do the same.
New Movies and Shows On Netflix This September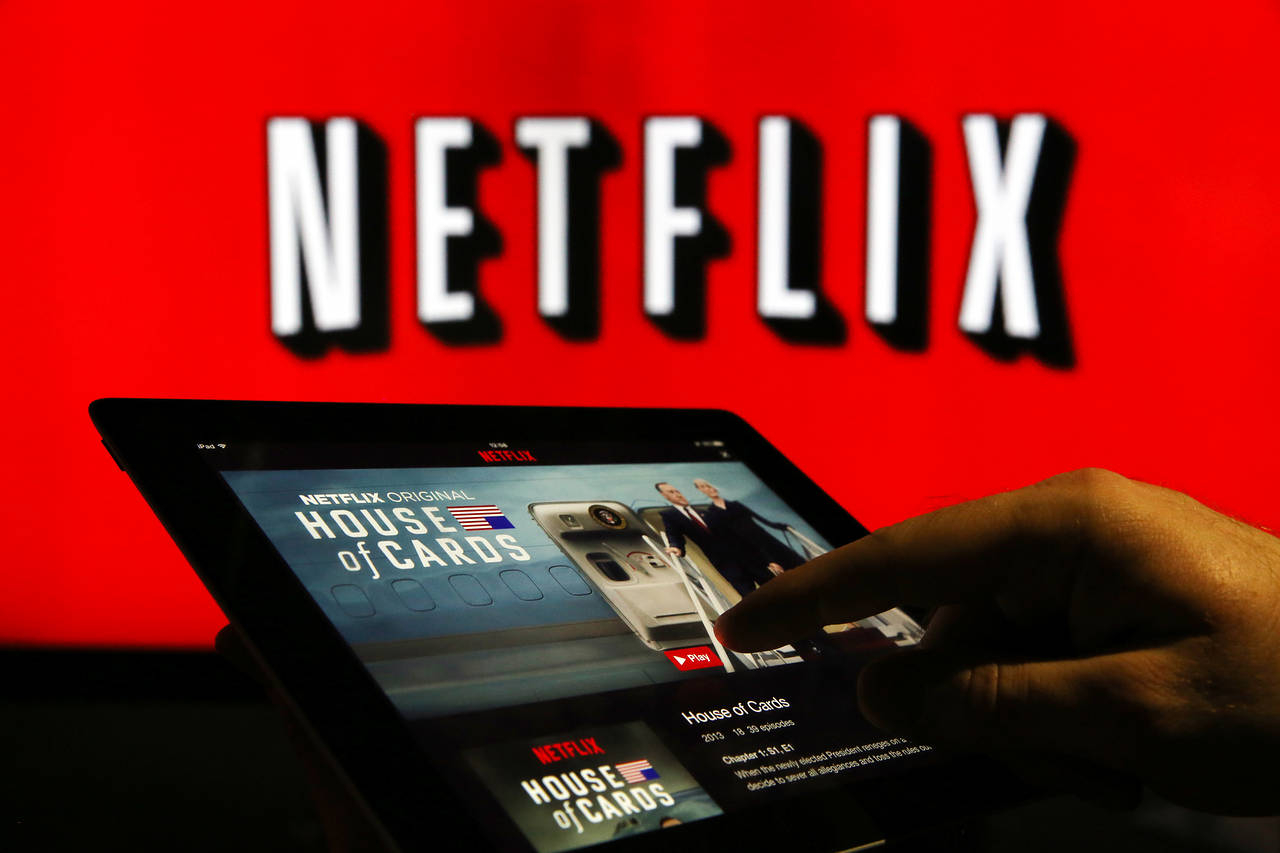 Netflix is up for many surprises come this September. So, get your popcorn ready for an ultimate streaming experience. 
Just when you thought the lineup of movies and shows on Netflix doesn't get any better than it already is, the streaming service is ready with a whole new set of entertainment package for you. When Netflix announced new TV shows and movies through past few months, many thought it was a way to keep its audience interestingly engaged during those summer months. After all, summer memories are stuff legends are made of. Summer of '69, people!
Well, turns out, this fresh dose of entertainment wasn't a summer-only thing. The streaming giant is upping the ante by continuing the trend of queuing up fresh content, month after month. With September just around the corner, Netflix has released a new list of TV shows and movies slated to premiere through the month, and it looks like a promising lineup that will give all the streaming fans enough good reasons to spend weekend sprawled on their couches, with popcorn, cola (and tissues?) for company.
Besides a host of new movies and shows, some all-time favorites are returning with fresh new seasons. Narcos, The Blacklist, BoJack Horseman, Fuller House, Project Mc²: Part 5, Offspring, VeggieTales in the City, and The Walking Dead feature on the list of returning shows, among others.
Disney fans too are in for a treat as there are a lot of Disney titles on the list. Of these, Beauty and the Beast in a live-action version and Newsies: The Broadway Musical seems most exciting. There is enough meat for fans of other genres too. The Dead Poets Society is on the list, as is Pulp Fiction, a film that enjoys a cult following of its own. And then, there is a sizable pool of Netflix Originals, which by precedence, always has the fans excited.
The Omen is being replaced with Little Evil!, a comedy starring Adam Scott that looks hysterical from the trailer.
Here's a rundown on what awaits you in the world of Netflix on the other side of August:
Netflix new shows: Week of 9/1/17
Amores Perros — 9/1/17
City of God — 9/1/17
Dead Poets Society — 9/1/17
Deep Blue Sea — 9/1/17
Disney's Hercules — 9/1/17
Disney's Mulan — 9/1/17
FINAL FANTASY XIV Dad of Light: Season 1 — NETFLIX ORIGINAL — 9/1/17
Fracture — 9/1/17
Gangs of New York — 9/1/17
Gone Baby Gone — 9/1/17
High Risk — 9/1/17
Hoodwinked — 9/1/17
Hotel for Dogs — 9/1/17
Jaws — 9/1/17
Jaws 2 — 9/1/17
Jaws 3 — 9/1/17
Jaws: The Revenge — 9/1/17
LEGO Elves: Secrets of Elvendale: Season 1 — NETFLIX ORIGINAL — 9/1/17
Little Evil — NETFLIX ORIGINAL FILM — 9/1/17
Maniac: Season 1 — 9/1/17
Narcos: Season 3 — NETFLIX ORIGINAL — 9/1/17
Outside Man: Volume 2 — 9/1/17 Pulp Fiction — 9/1/17
Requiem for a Dream — 9/1/17
Resurface — NETFLIX ORIGINAL — 9/1/17
Shaq & Cedric the Entertainer Present: All Star Comedy Jam — 9/1/17
Shaquille O'Neal Presents: All Star Comedy Jam: Live from Atlanta — 9/1/17
Shaquille O'Neal Presents: All Star Comedy Jam: Live from Dallas — 9/1/17
Shaquille O'Neal Presents: All Star Comedy Jam: Live from Las Vegas — 9/1/17
Shaquille O'Neal Presents: All Star Comedy Jam: Live from Orlando — 9/1/17
Shaquille O'Neal Presents: All Star Comedy Jam: Live from South Beach — 9/1/17
She's Gotta Have It — 9/1/17
The B-Side: Elsa Dorfman's Portrait Photography — 9/1/17
The Last Shaman — 9/1/17
The Lost Brother — 9/1/17
The Rugrats Movie — 9/1/17
The Secret Garden — 9/1/17
The Squid and the Whale — 9/1/17
West Coast Customs: Season 5 — 9/1/17
Who the F**K is that Guy — 9/1/17
Vincent N Roxxy — 9/2/17
---
Netflix new shows: Week of 9/3/17
Graduation — 9/4/17
Carrie Pilby — 9/5/17
Facing Darkness — 9/5/17
Like Crazy — 9/5/17
Marc Maron: Too Real — NETFLIX ORIGINAL — 9/5/17
Newsies: The Broadway Musical — 9/5/17
A Good American — 9/6/17
Hard Tide — 9/6/17
The Blacklist: Season 4 ­– 9/7/17
#realityhigh — NETFLIX ORIGINAL FILM_ — 9/8/17
Apaches: Season 1 — 9/8/17
BoJack Horseman: Season 4 — NETFLIX ORIGINAL — 9/8/17
Fabrizio Copano: Solo Pienso En Mi — NETFLIX ORIGINAL– 9/8/17
Fire Chasers: Season 1 — 9/8/17
Greenhouse Academy: Season 1 — NETFLIX ORIGINAL — 9/8/17
Joaquín Reyes: Una y no más — NETFLIX ORIGINAL — 9/8/17
Spirit: Riding Free: Season 2 — NETFLIX ORIGINAL — 9/8/17
The Confession Tapes: Season 1 — NETFLIX ORIGINAL — 9/8/17
The Walking Dead: Season 7 — 9/8/17
Portlandia: Season 7 — 9/9/17
---
Netflix new shows: Week of 9/10/17
The Forgotten — 9/11/17
Jeff Dunham: Relative Disaster — NETFLIX ORIGINAL — 9/12/17
Offspring: Season 7 — 9/13/17
Ghost of the Mountains — 9/13/17
Disney's Pocahontas — 9/14/17
American Vandal: Season 1 — NETFLIX ORIGINAL — 9/15/17
First They Killed My Father — NETFLIX ORIGINAL FILM — 9/15/17
Foo Fighters: Back and Forth — 9/15/17
George Harrison: Living in the Material World — 9/15/17
Larceny — 9/15/17
Project Mc²: Part 5 — NETFLIX ORIGINAL — 9/15/17
Rumble — 9/15/17
Strong Island — NETFLIX ORIGINAL — 9/15/17
VeggieTales in the City: Season 2 — NETFLIX ORIGINAL — 9/15/17
---
Netflix new shows: Week of 9/17/17
Call the Midwife: Series 6 — 9/18/17
The Journey Is the Destination — 9/18/17
Disney's Beauty and the Beast — 9/19/17
Jerry Before Seinfeld — NETFLIX ORIGINAL — 9/19/17
Love, Sweat and Tears — 9/19/17
Carol — 9/20/17
Gotham: Season 3 — 9/21/17
Fuller House: New Episodes — NETFLIX ORIGINAL– 9/22/17
Jack Whitehall: Travels with My Father: Season 1 — NETFLIX ORIGINAL — 9/22/17
The Samaritan — 9/22/17
Alien Arrival — 9/23/17
---
Netflix new shows: Week of 9/24/17
Dark Matter: Season 3 — 9/25/17
Bachelorette — 9/26/17
Night School — 9/26/17
Restless Creature: Wendy Whelan — 9/26/17
Terrace House: Aloha State: Part 4 — NETFLIX ORIGINAL — 9/26/17
Absolutely Anything — 9/27/17
Big Mouth: Season 1 — NETFLIX ORIGINAL — 9/29/17
_Club de Cuervos: Season 3_ — NETFLIX ORIGINAL — 9/29/17
Gerald's Game — NETFLIX ORIGINAL FILM — 9/29/17
Real Rob: Season 2 — NETFLIX ORIGINAL — 9/29/17
Paul Hollywood's Big Continental Road Trip: Season 1 — NETFLIX ORIGINAL — 9/29/17
Our Souls at Night — NETFLIX ORIGINAL FILM — 9/29/17
The Magic School Bus Rides Again: Season 1 — NETFLIX ORIGINAL– 9/29/17
---
Of course, there are going to be some departures to make room for this new, interesting line-up. But when there is so much to look forward to, you can't really complain.