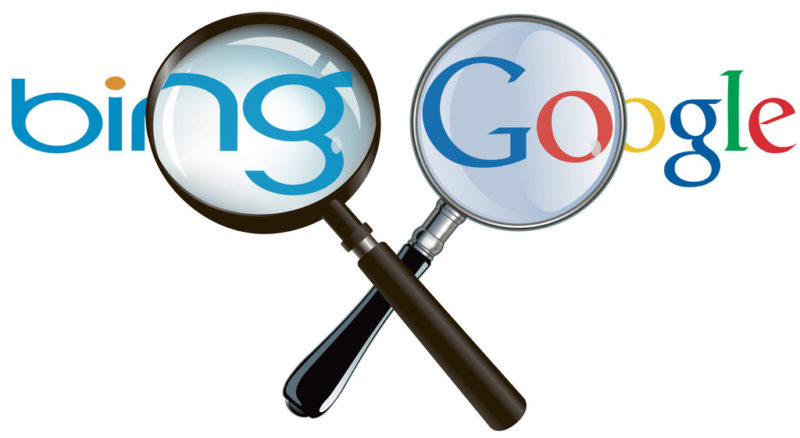 10 Best Image Search Engine 2018
Looking for the best search engine that can provide you with free images on any given topic? Well, there are a bunch of search engines on the web that can help you find photos easily, and that too with the click of a button. Pictures are important to enhance the quality of a content on your blog, website or even your channel on YouTube. And for that, you need to find the best one-stop shop on the Internet to find all those pictures easily and quickly, without any troubles. So, make sure to read until the end of this article to pick the right search engine for you for fetching images online.
In this article, I am listing few search engines that you can use to find images online. Starting with popular search engines, comprising of Google and Bing, to the less popular ones, including Picsearch, these websites have made searching for images trouble-free for us, over the years.
Note: This article has been updated to include the best image search engines of 2018.
---
What are the best image search engines on the web?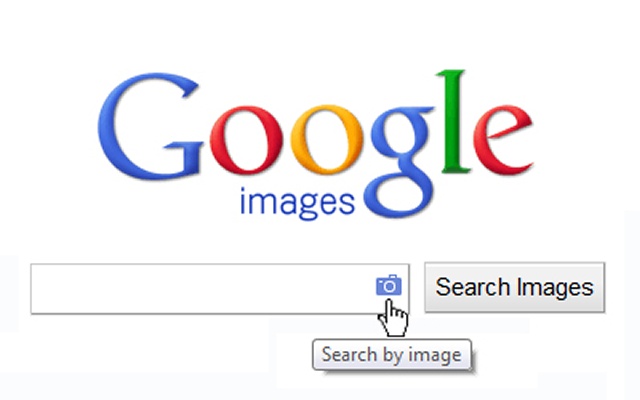 The biggest Search Engine on the Internet, Google, provides a feature called Google Image Search. The feature, undoubtedly, is the biggest directory on the web for finding free images. The best part about the Google Image Search is that they also provide sub-results on the top, that can be used to narrow down your search keyword. You can also use this image search engine to find details about an image that you have, using the feature called "Search by image".
---

The next best on the list is Bing Image Search. It's as good as the Google's image search, and provide images on almost any topic that you search for. Similar to the latter, the former also has the sub-results feature that will let you restrict the search to a specific keyword related to your query.
---

Yahoo Image Search is yet another best search engine for finding images online on any subject. It's easy to use and quick; you can use Advanced Image Search feature to filter pictures based on color, size, and type. On the downside, there is no reverse image search feature on this search engine.
---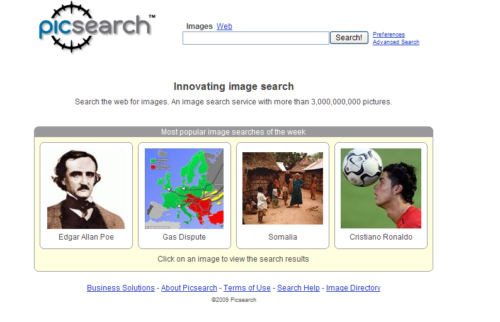 Picsearch is a Swedish-based image search engine that can be used to search images on a variety of topic, derived from a ton of online websites. Thanks to the simple user-interface, the website is easy to use and you get thousands of pictures based on your query with the comfort of the click of a button. So, if you are considering a source to find pictures online, then Picsearch can be a good option.
---

Chances are, you have never heard of Exalead before. Well, Exalead is a search engine, just like Google or Bing, that can be used to search just about anything on the web. Along with the normal search, it also provides the image search feature, called Exalead Image Search, that comes with Advanced search functionalities.
---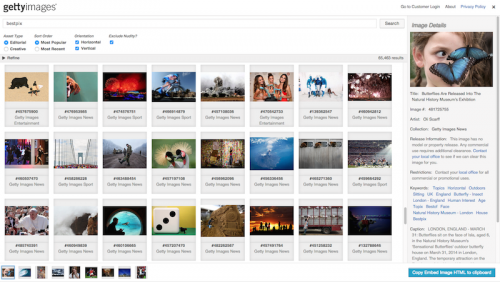 Getty is probably the personal favorite among many bloggers when it comes to the best image search engines. The Getty Images have a huge collection of pictures on different topics, and you also get to narrow down your search results to include only copyright-free images. Like Google, the Getty also lets you upload pictures from your computer to find out similar-looking ones from their database.
---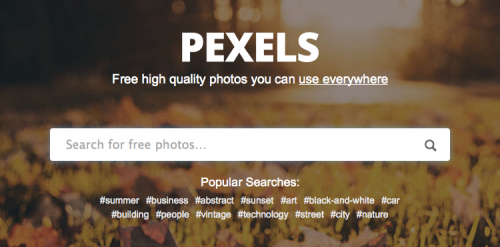 If you're looking for the best image search engine to find royalty-free images, then you should definitely check out Pexels. Although this one may not have as many pictures as its competitors, the Pexels website is worth giving a try in case you are into pictures that inspire creativity and innovation. All the pictures on Pexels are licensed under Creative Commons Zero License and you can use them on your blog or website even without citing the source.
---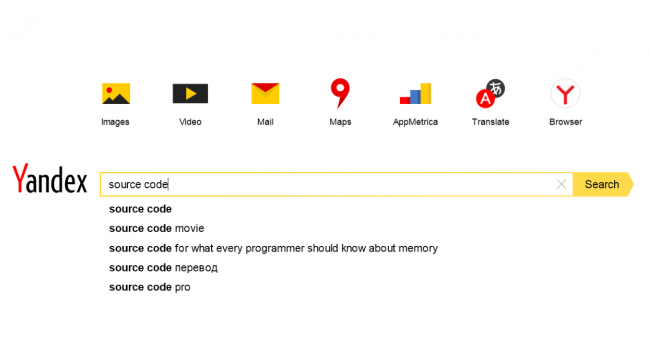 The Yandex is based out of Russia and is one of the biggest search engines in the country. Although the image search on Yandex is definitely not the best, it's still pretty good and you're likely to find satisfying search results for most of your queries. Similar to Google and Bing, Yandex also provides reverse image search feature, letting you know more about a picture by either uploading it from your computer or pasting its URL address.
---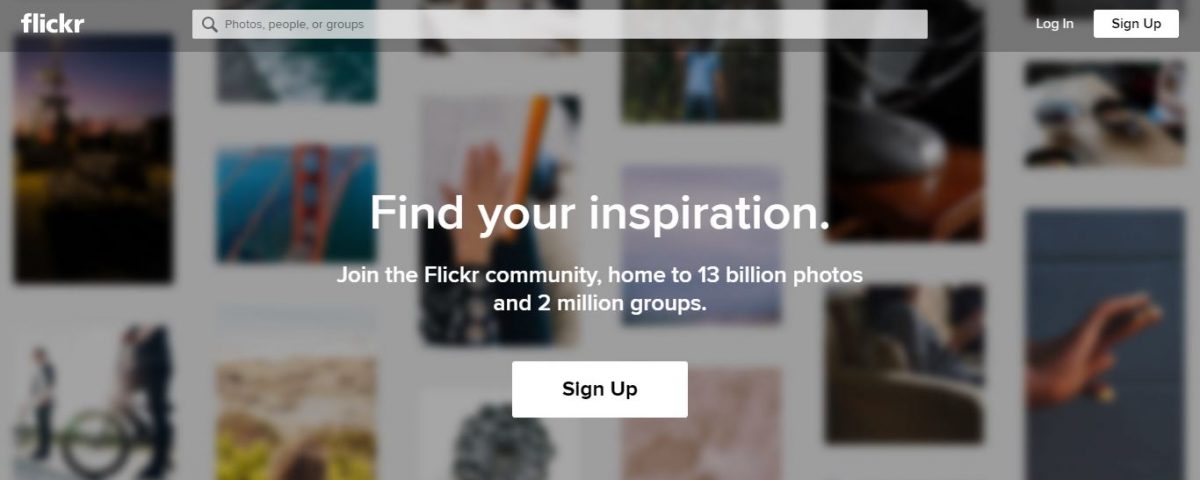 And then, there's one image search engine like no other — Flickr. Flickr is more like a social media than a search engine and boasts a collection of tens of billions of inspiring pictures from artists across the globe. However, it's worth noting that not all pictures on Flickr are copyright-free and usage of such pictures could land you in trouble.
---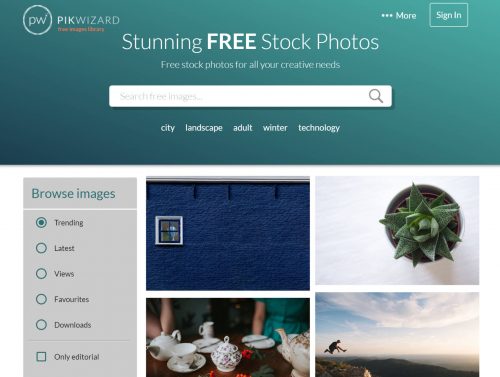 Chances are, you might not have heard about this image searching website before and honestly, I wouldn't blame you for that; PikWizard is a relatively new website that provides free stock photos for enhancing your content. Though it's a new addition to the game, I can assure you that you'll likely find some quite interesting and creative pictures for pretty much all generic search queries.
---
That's it from my end! These are our top 10 picks for the "Best Image Search Engines" in 2018. So, which search engine do you prefer for finding images online? Do let us know about it in the comments below.
10 Best Search Engines for Finding Images Online (2018)
was last modified:
June 26th, 2018
by