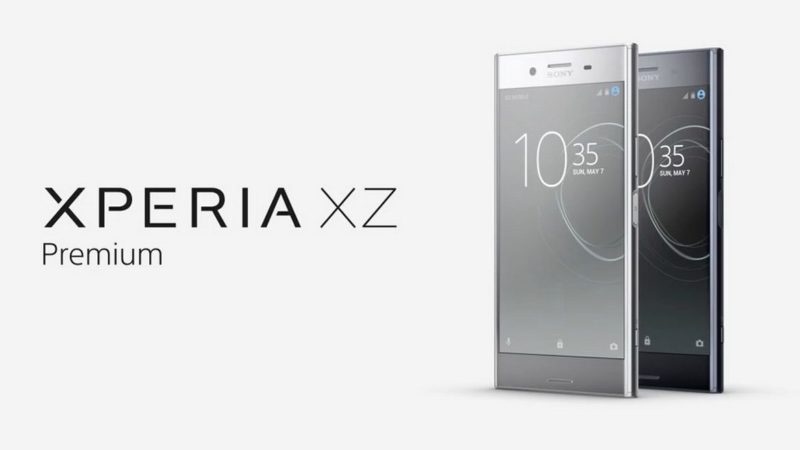 Here are our top picks for the best Sony Xperia XZ Premium cases. 
Sony Xperia XZ Premium is undoubtedly one of the best Android smartphones released this year. With specs on par with the Galaxy S8, 4K display, outstanding camera, and a gorgeous design, the XZ Premium can be regarded as the hottest phone on the market today. However, due to the large size and slippery glass rear, you are likely to drop the phone off your hands, and scratch the beautiful glass-made front and rear sides of the device. Thus, you'll want to slap on a casing to make sure your dearest phone is well-protected.
If you search for Xperia XZ Premium cases online, you'll find at least thousands of them, thus making it difficult for you to choose the right one. Thus, we decided to shortlist some of the best ones on the market that would protect your phone from damages without sacrificing its' beauty.
7 Best Xperia XZ Premium Cases: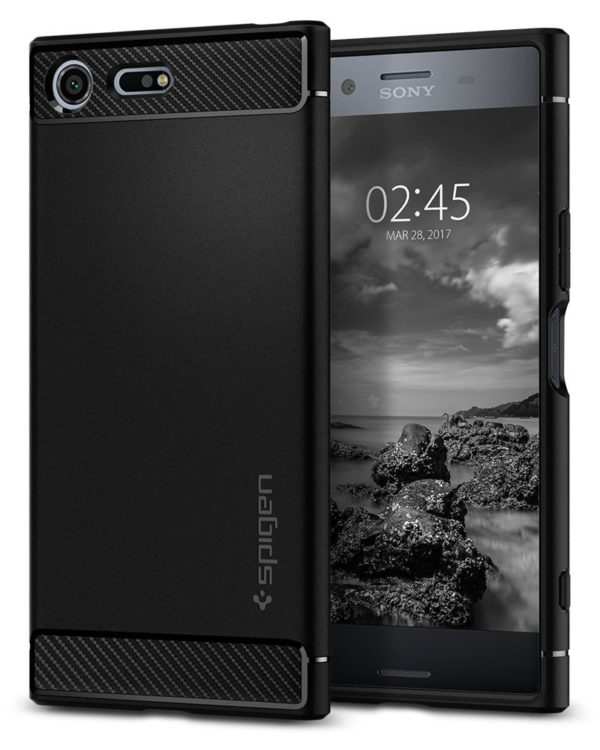 The Spigen Rugged Armor case for the Xperia XZ Premium features a new look comprising of glossy accents and carbon fiber textures. The case is made out of Thermoplastic Polyurethane (TPU), which is flexible like Silicone. The main highlights are the raised lip that would help protect the screen, and air cushion technology for shock absorption. The best part is you can now grab one of these cases for just $13.99, after a 30% discount on the original price of $19.99. Get it now!
---
Ringke Crystal Clear Case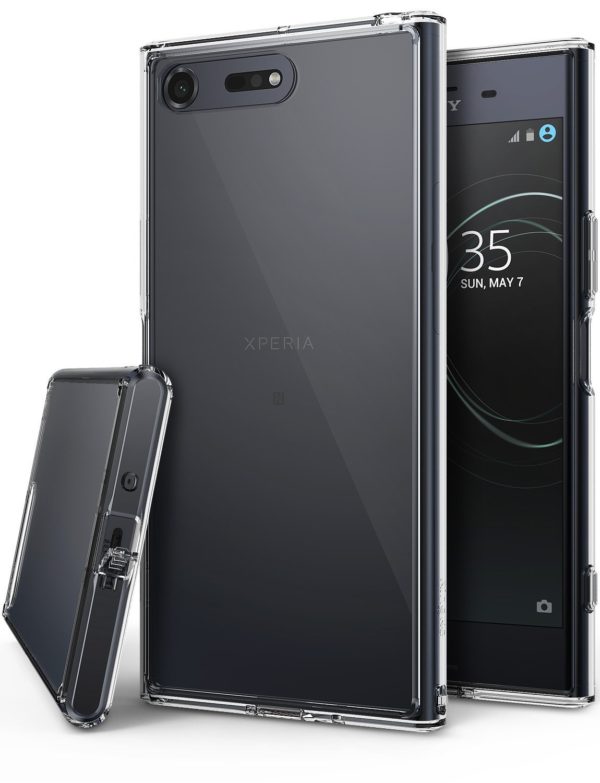 Ringke Crystal Clear case is for those who prefer simple non-gimmicky casing for their Xperia XZ Premium handset. While it's a slim TPU bumper, it still comes with an advanced 2X tough coating to keep the device protected during accidental drops. Further, the casing also has tapered lips along the four corners to ensure protection for the glass display. Also, the price of this casing has reduced from $30 to $10.99, which is nice to see. Get it now!
---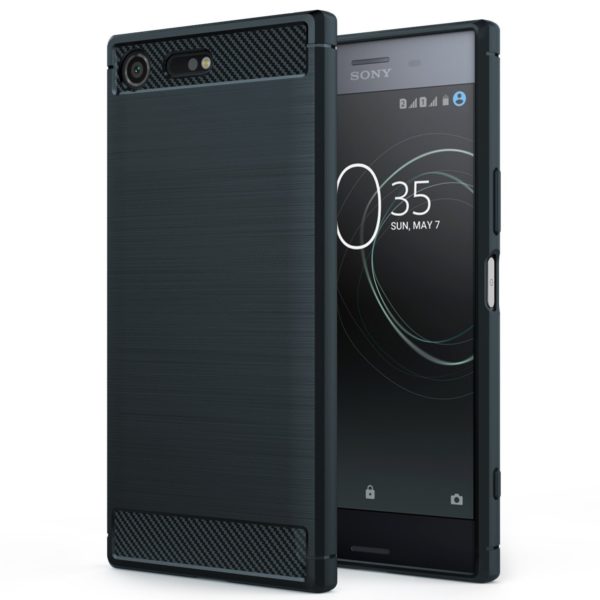 Moko Slim Fit TPU Bumper case is one of the best-looking Xperia XZ Premium casing available online. As already mentioned, it is made using soft, flexible shock-absorbing TPU material, and thus will protect your phone from shocks, bumps, and drops. It also comes with web-like texture on the inner back which will greatly contribute to heat dissipation and cool the phone during heavy usage. It can be purchased for just $9.79. Grab it now!
---
Getron Canvas Plus PU Leather Flip Wallet Case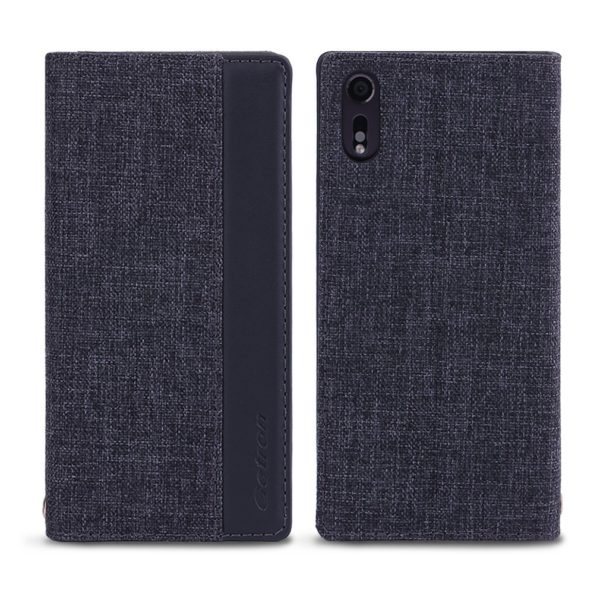 The Getron Canvas Plus PU Leather Flip Wallet case is a quite impressive casing for the handset. This flip case can be used both as a protective casing for your device as well as a wallet. Yes, you read that right! It's a multi-functional casing; you can throw in a couple of bucks and credit cards inside it, while also protecting your device from damages. It's made out of high-quality canvas fabric and soft synthetic leather, and thus, premium feel is guaranteed. Grab it for $15.99.
---
Cruzerlite Cell Phone Case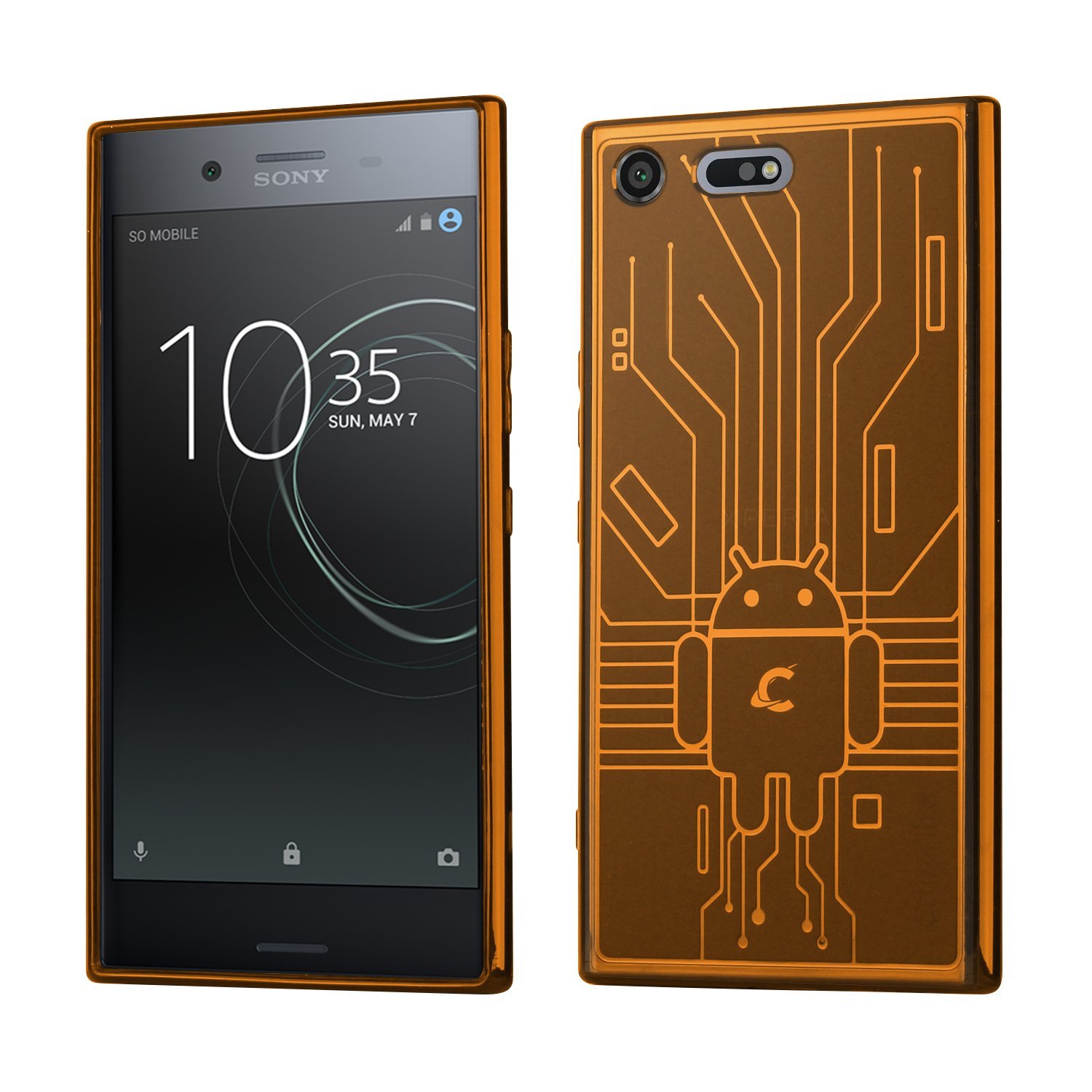 Needless to say, this Cruzerlite casing looks pretty different from the others – it's quite colorful. It's made from shock absorbent and shock resistant TPU material and can be a decent slim fit protective case for your Xperia XZ Premium. In addition to that, the casing is also available in four color variants, including Black, Orange, Teal and Clear. You can get one of these for $9.90. Grab it now!
---
StilGut Genuine Leather Case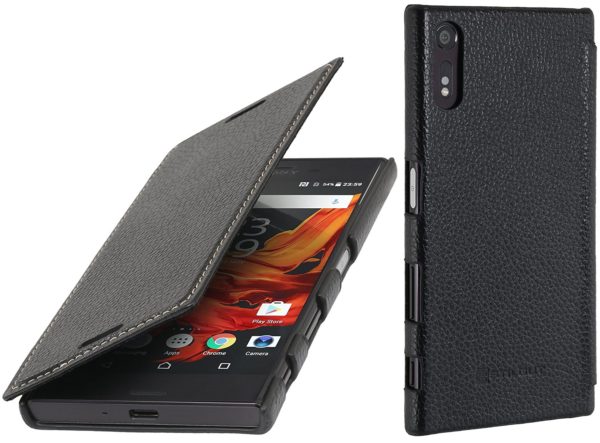 Since every premium products come at a price, this StilGut Genuine Leather Flip case carries a price tag of $39.99. It's an ultra slim case and can give a nice elegant look to your smartphone. This luxurious-looking flip cover is available in six different variants, including, Black, Brown, Black Nappa, Black Nappa with Clip, Black with Clip, and Brown with Clip. Get it here!
---
SunRemex Rugged Armor Case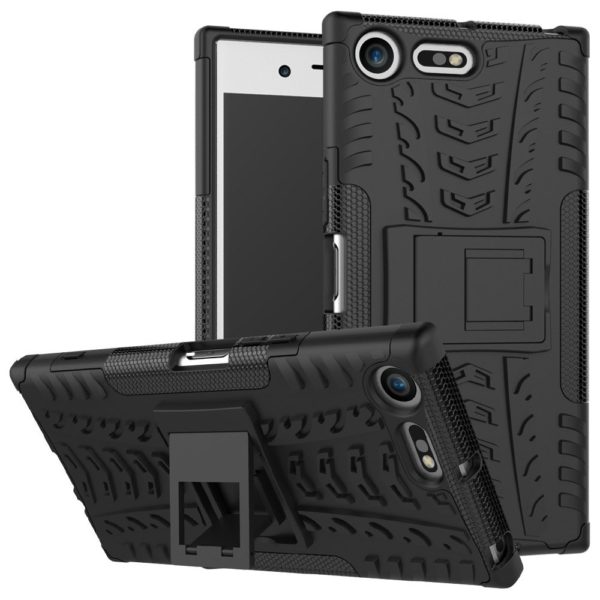 Now, for those looking to provide the highest grade protection to their device, the SunRemex Rugged Armor case could be the best option. This polycarbonate casing also comes with a kickstand, so that you can place your device comfortably at a place while enjoying a movie. The concave-convex surface design can help reduce the incidents of slips and falls. It is currently priced at just $7.99, which definitely sounds reasonable. Get this one!
7 Best Sony Xperia XZ Premium Cases You Would Love
was last modified:
June 26th, 2018
by