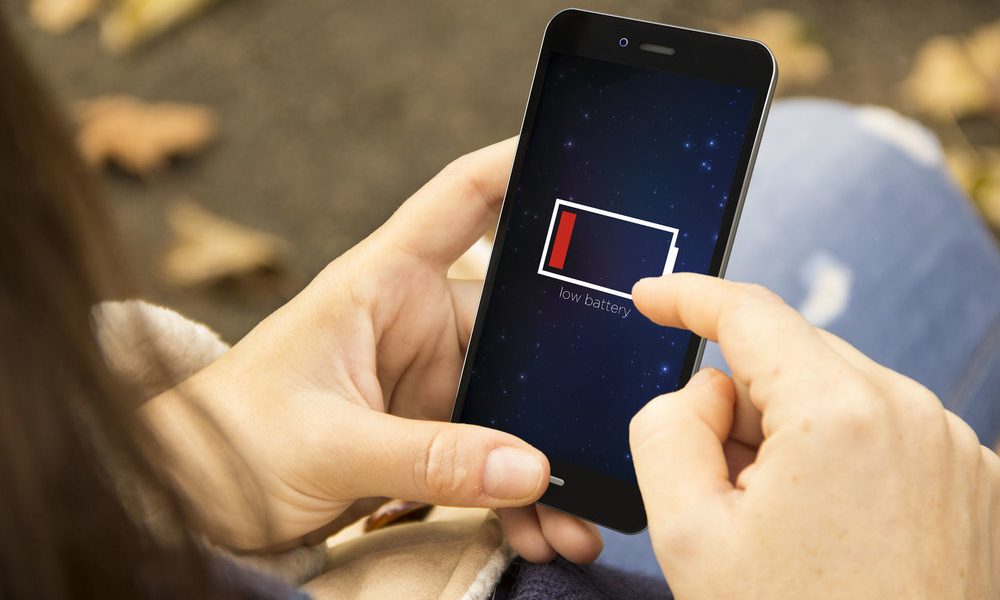 The panic triggered by quickly draining batteries of smart devices have made battery pack a constant companion for most tech-savvy users. From clunky brick-like pieces to sleeker variants with greater charging capacities, battery packs have surely evolved in keeping with their growing demand. Here are the best ones to look out for if you are planning to buy one:
RAVPower 26800 Portable Charger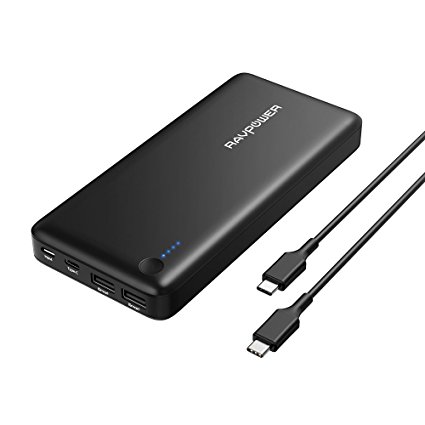 This Amazon bestseller comes with a colossal 26800mAh battery capacity, capable of giving your smartphone more than six full charges and running for an average of 9 days on a single full charge. The 2A input iSmart 2.0 battery pack comes with three charging ports, allowing you the freedom to charge multiple devices at once. The DC 5V/2A input charges this twice as fast as a normal battery pack, tanking up its battery to its full capacity in just 13 hours. Just put it on charge overnight and it is good to be on the go with you the next morning.
Price: $49.99
Jackery Titan S Portable Battery Pack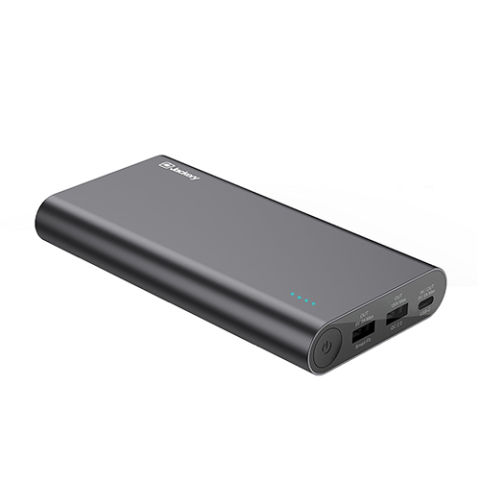 This is hands-down the best battery pack for those using a USB-C connector system. The Jackery Titan S is packed with a robust 20,100mAh battery capacity, which can give a single smartphone up to five full charges. It is also compatible with all leading devices such as the Samsung Galaxy S8, Nintendo Switch, and the new MacBook. The Jackery Titan sports an aluminum finish and is available in three color variants – orange, black and gray. You even get USB-C and Micro USB charging cables with this battery pack.
Price: $46
Anker PowerCore II 20,000
The Anker battery packs are marked by their practical yet understated design and the PowerCore II is no different. This one too comes with a strong 20,000 mAh battery capacity without being too clunky to handle. This sleek battery pack features 2 USB outputs – the PowerIQ 2.0 and PowerIQ 1.0 – both of which offer decent charging speeds for smartphones as well as tablets. Even though the Anker PowerCore II lacks a USB-C port, it is still a great buy given its battery capacity. The textured surface designed to prevent slips and falls is definitely an added incentive here.
Price: $50
Mophie Powerstation 8x Battery Pack
Having dominated the battery packs market for the longest time, Mophie is bolstering its domineering position with this flagship battery pack. The Powerstation 8x sports a sleek design, with its width comparable to an iPhone, but packs more than a robust charging capacity. The device can charge most smartphones up to eight times – hence, the name 8x – with a single full charge of its own. With its high-speed charging and two USB ports, you can load up on some juice for your smartphone almost instantly.
Price: $80
ZeroLemon ToughJuice 30000mAh
With its 30000mAh battery capacity, this battery pack from ZeroLemon surely lives up to its ToughJuice tag. It can charge most smartphones up to 11 times in a single full-battery life cycle. Sporting as many as five charging ports, including a USB-C port, it is also ideal for charging multiple devices at once. This ZeroLemon battery pack could easily have been a winner in its segment had it not been for its lack of fast charging speeds and chunky size. Nonetheless, it is worth your money just for the enormous charging capacity.
Price: $70
5 Best Battery Pack To Juice Up Your Devices On the Go
was last modified:
October 10th, 2017
by