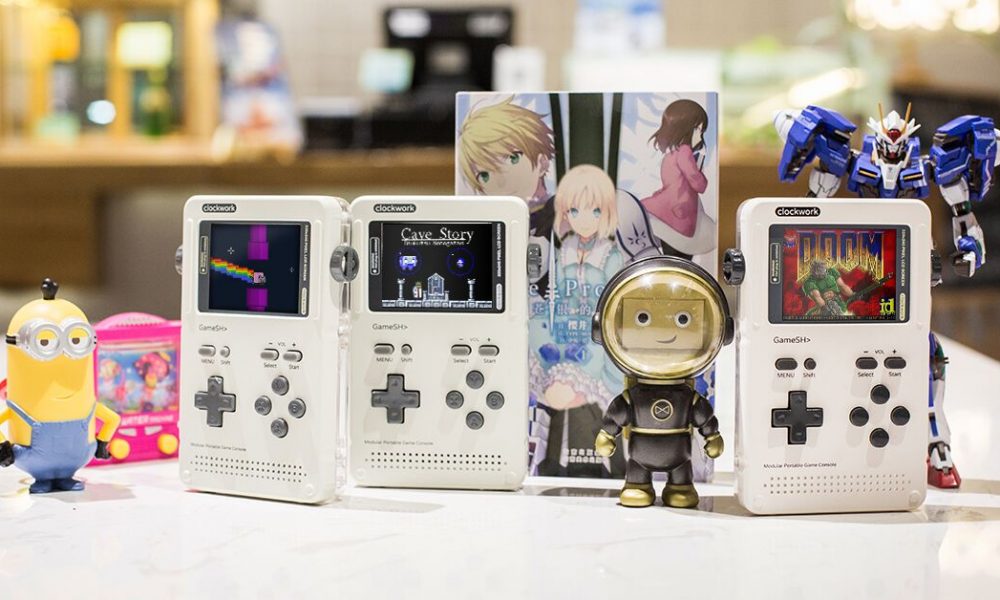 All avid retro gamers who have always dreamt of a DIY handheld console that can be built using modular components are in for a pleasant surprise. Your wishes have been answered in form of a unique handheld console by Clockwork, the GameShell. This portable, modular, and programmable handheld console that comes preloaded with games is being launched via a new Kickstarter campaign.
This upcoming DIY mini-computing platform is slated to redefine the parameters of retro game consoles, allowing users the choice of enjoying existing games and developing electronic projects of their own.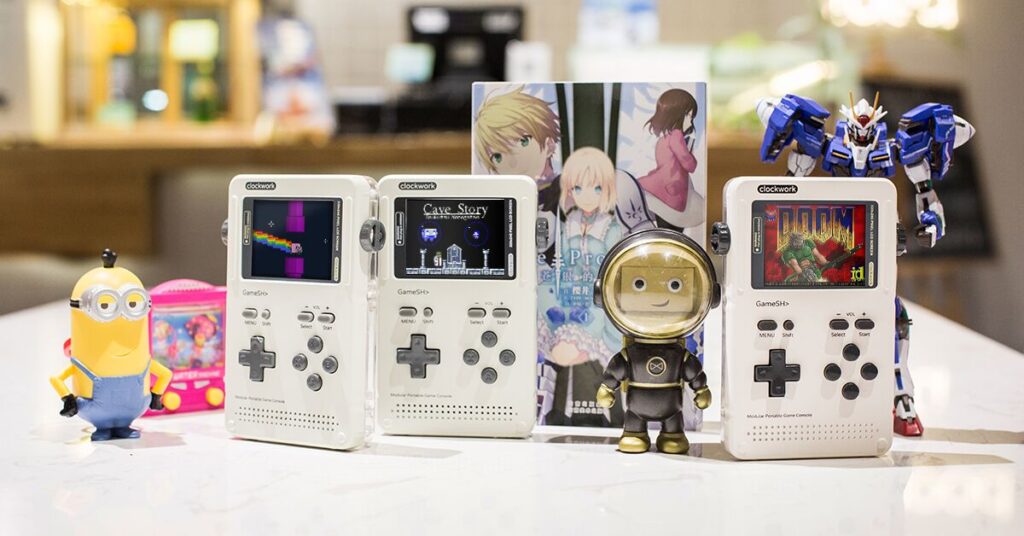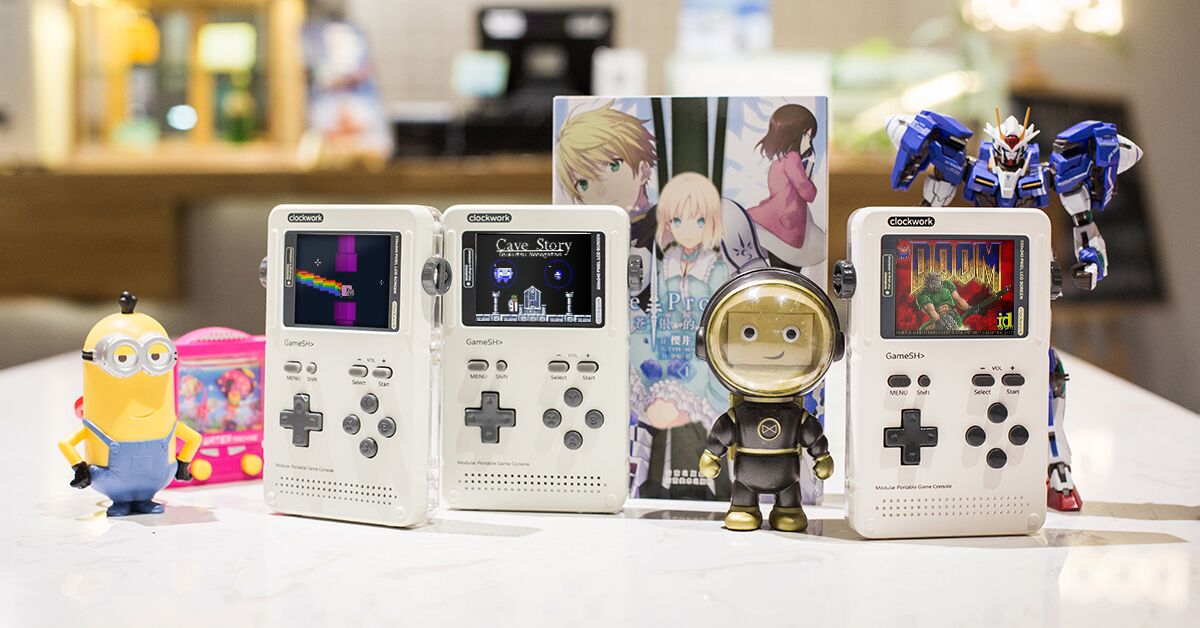 The makers of this revolutionary game console see it as an essential for bridging the gap in the gaming world that touchscreen smartphones and gaming apps cannot fulfill. With its classic keypad and button layout, the open source console is designed to offer a gaming experience impossible to recreate with a touchscreen. The developers have also taken into consideration the fact that consoles need upgrades to stay in sync with changing technology and that it isn't always possible to replace existing consoles with latest variants every now and again. The Clockwork team behind GameShell has, therefore, added some clever modern ingenuity to develop this retro game console as a portable device and a modular minicomputer.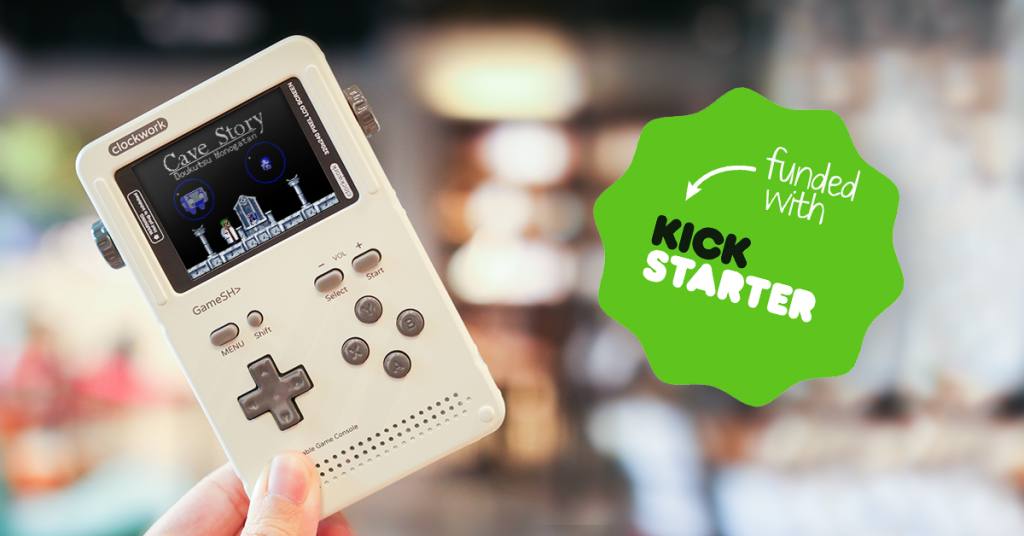 In a press release issued ahead of the campaign launch on Kickstarter, GameShell Founder Hal Lui said, "We loved consoles such as the Super NES and their groundbreaking games. But to recreate that experience for a new generation had its difficulties, especially when building a DIY platform using Arduino or Raspberry Pi. We wanted to create an intuitive and easy to use gaming platform that was easy to build, modify and program and of course, super fun to play."
The GameShell has, thus, been designed to recreate the look and feel of the NES classics that remain the inspiration behind this device. To make it relevant to the present times, the console sports an advanced modular design fitted with open-sourced GNU/Linux operating system capable of supporting the some of the most significant programming languages such as Python, Preset C, LISP, and LUA.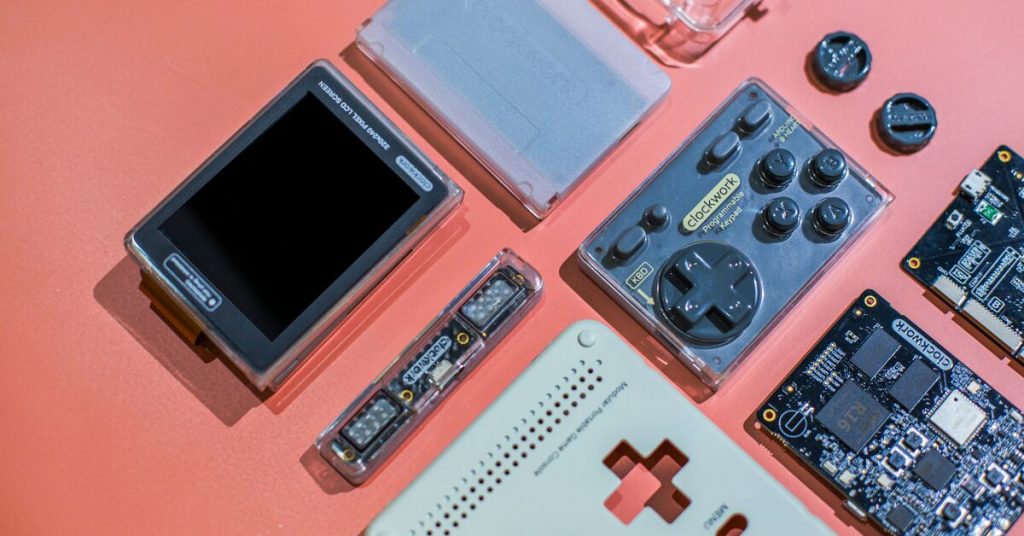 This unique combination of a classic retro design and a modern operating system makes the GameShell console fully customizable and capable of doubling as an emulator for hundreds of retro games from NES, Atari, GBA, GB, and SNES, among others. The console is currently available in a wide range of attractive colors, and there is even a provision to 3D print these for a more personalized effect.
Currently, GameShell is pre-loaded with two classics – DOOM 1 and Cave Story. The makers plan to add more free games in future. For now, users can install an emulator to access thousands of classic retro games on this console.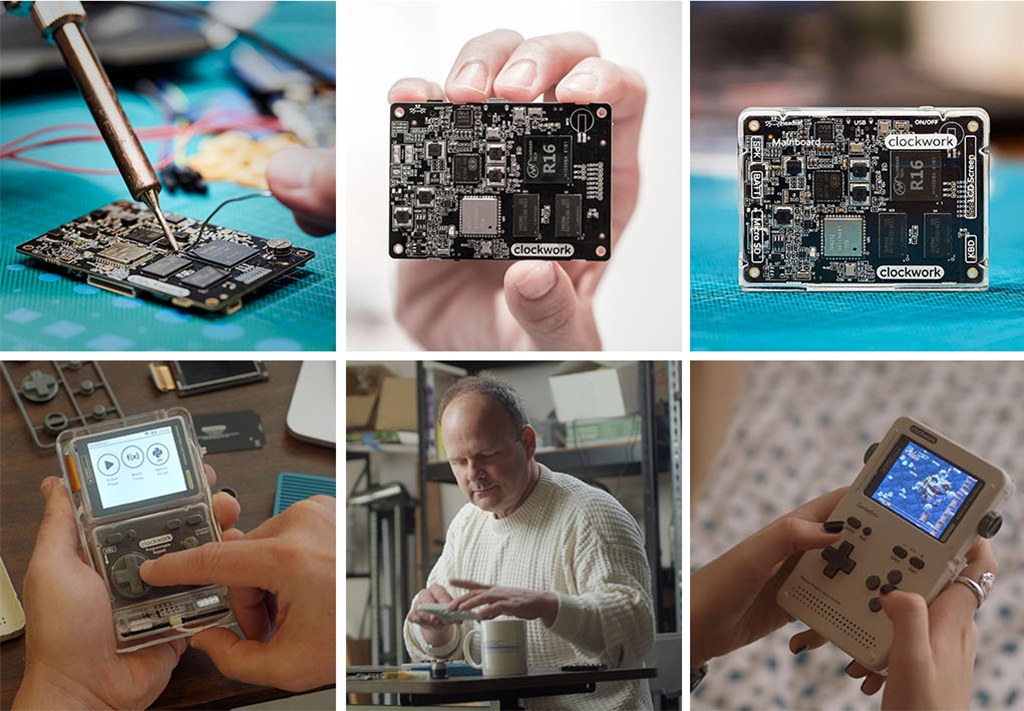 While GameShell is designed to redefine the world of retro gaming, it is capable of doing a lot more than that. The unique 5-module design of this device makes it ideal for learning to code, creating modifications and building electronics.
The console sports a 2.7 inch RGB screen, stereo speakers, programmable gaming keypad, 1050mAh battery, PMU chips, video output and an ARM-based dev main board with WiFi connectivity. The modular component system, Clockwork Pi, firing up this device offers an adaptable hardware platform that facilitates DIY creativity. The console can, therefore, be transformed into a wireless speaker, a remote control, and even used to simulate interactions between smart toys and other devices.
GameShell was launched on Kickstarter on November 14 with lucrative special deals and early bird offers running as low as $89.
GameShell is Built to Redefine the Concept of Portable Gaming Console
was last modified:
December 12th, 2017
by