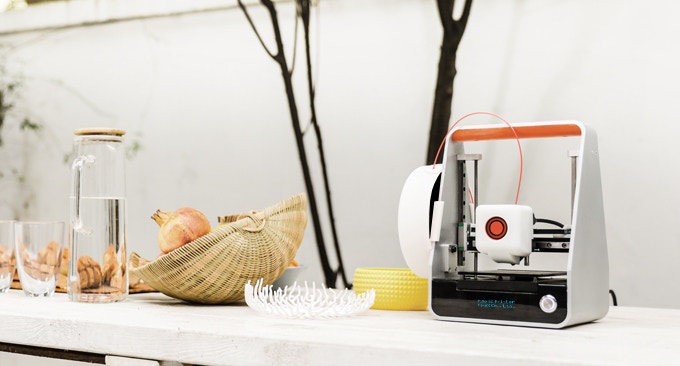 After having run two successful Kickstarter campaigns for its previous line-up of 3D printers – the M-One and the M-Jewelry DLP printers – MakeX has once again turned to the crowdfunding platform for its third product, the FDM 3D printer, MakeX Migo.
MakeX Migo, the first-ever internet-enabled 3D printer from the Chinese manufacturer stands out on two counts – its portable size and its plug and play functionality. The 3D printer, which is available in two sizes – the 15 x 15 x 15 cm-build volume MIGO L and the 10 x 12 x 10 cm-build volume MIGO – comes with a decent build volume despite its compact size. It also sports a minimalistic design, allowing it to easily fit on a desktop space. Another key highlight in MIGO's design is its aluminum body that makes the printer highly lightweight yet stable. These factors work well together to ensure that users' experience of 3D printing with Migo isn't a constant tradeoff between build size and compactness.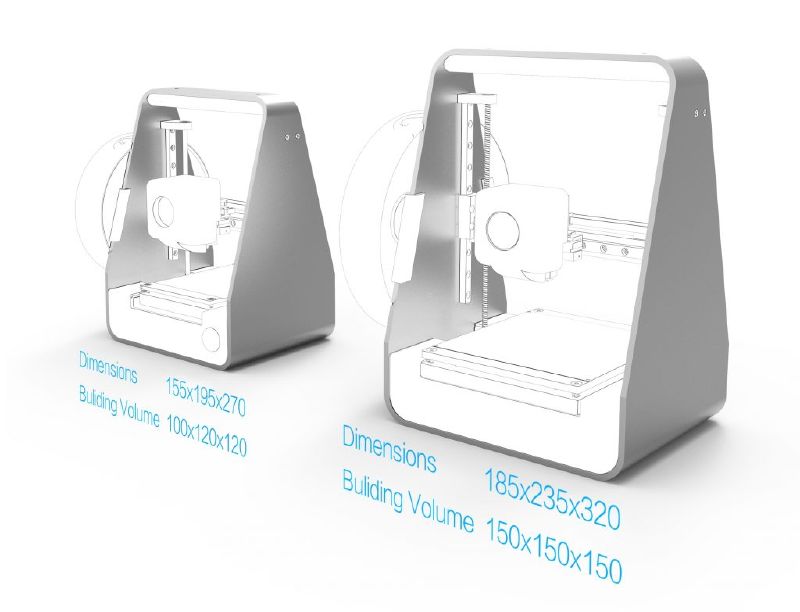 The other factor that makes the Migo an aspirational device is the tremendous ease-of-use and plug and play functionality. So we have a machine with self-leveling capabilities coupled with simplicity for a seamless printing experience.
However, the simplicity of design and functionality in this printer must not be in any way seen as an obstruction to its 3D printing abilities. On the contrary, it is these very factors that set it apart and augment its performance. The MakeX Migo can print with both PLA and ABS for now and is expected to support more printing materials in future. There is also a provision for replacing the print head with a laser head variant, as and when required. The MIGO can also be controlled and monitored remotely through a browser or a corresponding app.
The biggest draw for this new-age portable device is its internet connectivity and availability of a whole host of apps designed to allow users to connect with others and create a close-knit 3D printing community. In fact, the manufacturer has described Migo has "a 3D print community instead of a simple 3D printer", and so it won't be a long shot to say that the whole community printing concept in the USP of this upcoming device.
As mentioned before the internet-enabled 3D printer is available in two size variants – MIGO and MIGO L. The dimensions and build volume for the former are 15.5 x 19.5 x 27 cm and 10 x 12 x 10 cm, respectively, while the MIGO L measures 18.5 x 23.5 x 32.5 cm and has a build volume of 15 x 15 x 15 cm. Both variants have a layer thickness of 10-100 microns and are fitted with 0.4mm nozzle.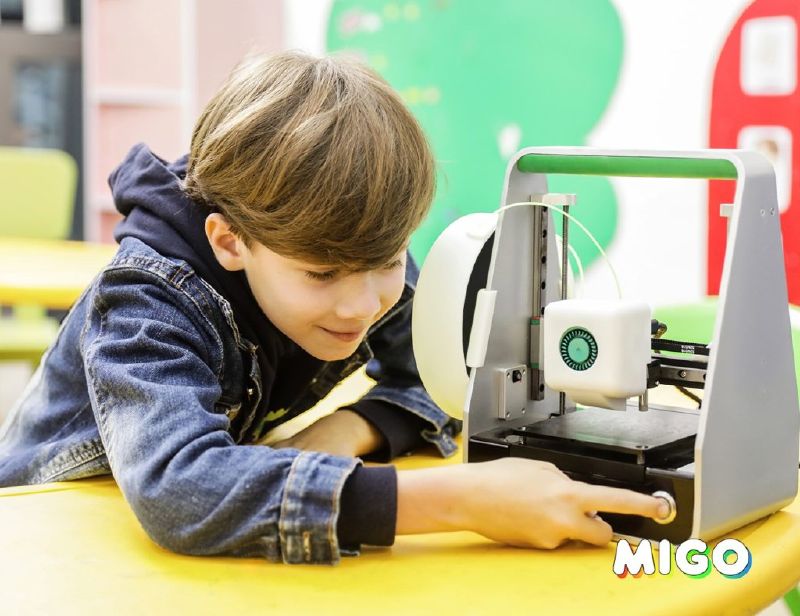 Given its promised high precision and quality, Migo seems to be most suitable for makers, designers, and engineers. However, MakeX is planning to roll out the printer in several attractive color variants to make it more appealing to children and families. Given its ease of use, direct internet connectivity, and portable size, it may look like a basic printer but its capabilities are definitely professional grade.
The Kickstarter campaign for the machine commenced on November 14, and MakeX is offering it for as low as $149 to early birds. The company has also simultaneously unveiled this cutting-edge 3D printing device at formnext being held in Frankfurt, Germany from November 14 to 17.
With Migo, MakeX has shown that it is possible to develop a versatile and technologically advanced machine even without an insanely complicated design. It could well change the way 3D printers are conceived, designed and sold in the future.
MakeX Migo is World's First Internet-enabled 3D printer
was last modified:
December 12th, 2017
by