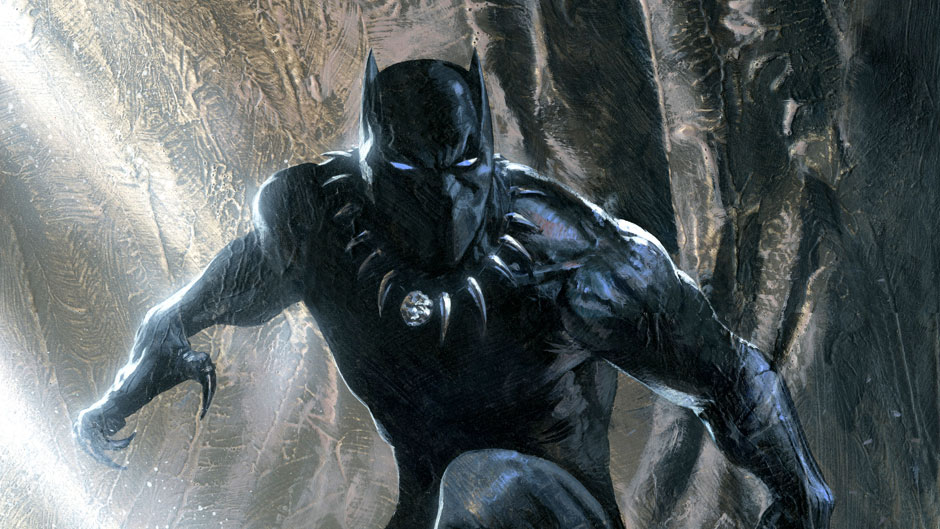 Running out of interesting things to put on your viewing list? We feel ya, and that's why we are back with a fresh line-up of mind-blowing new movie trailers that will keep you hooked and leave you wanting for more, at the same time. Drop whatever it is that you are doing, because these 8 new Hollywood movie trailers deserve your undivided attention:
Black Panther
This trailer was originally unveiled at the Comic-Con International a few months ago, but wasn't released to the masses. The makers have now released a slightly different cut of the made-for-Comic-Con trailer, and it is a sight to behold by every measure. From the looks of the trailer, Black Panther promises to be unlike any other Marvel movie you have seen so far. For one, it breaks away from the traditional setting of New York or space and is set in Wakanda, a technologically advanced, vibranium-rich African country. Following the death of his father, T'Challa has taken over as the king of Wakanda and is now faced with myriad threats. It is his time to rise to the challenge and show the world the kind of king he is capable of being. Black Panther comes across as a fast-paced film, the kind that pushes the audience to wrap their head around the developments quickly to be able to keep up with the plot.
Blockers
How do parents react to the truth of their children coming of age and becoming sexually active adults? Well, that's exactly the question Blockers attempts to answer by portraying John Cena as a father who'd go to any lengths to stop his daughter from having sex. Starring Leslie Mann, and Ike Barinholtz, besides Cena, Blockers traces the story of three parents, whose traditional mindsets make them indulge in a misguided mission to interrupt their daughters' pact to have sex on their prom night. The parents chance upon texts sent by their daughter who has been friends since their preschool days and learn about the 'sex pact'. What follows is a typical comedy of errors. How many right notes does Blockers strike will be revealed on April 6, but for now, this new movie trailer sure makes for a fun viewing.
Justice League
What will a superhero universe look like without Superman? Fans will have their answer on November 17th. While that's not too far, here is a fresh trailer for the upcoming superhero flick with fresh insights on the plot. The focus here in on Superman's death and how DC's superheroes brace themselves for a post-Superman world. They must rise and unite in a battle against alien invasion and terrorism that threatens to engulf the planet. So you've got Batman (Ben Affleck), Wonder Woman (Gal Gadot), Aquaman (Jason Momoa), The Flash (Ezra Miller), and Cyborg (Ray Fisher) joining forces to battle a common enemy. The most heartening bit of the trailer is the opening sequence where Lois Lane dreams about Superman proposing to her, even as the newspaper headlines say 'World Without Hope'.
Mayhem
This American action horror film was first unveiled at South by Southwest Film Festival in March 2017, and then screened at the Cannes Film Festival in May, however, it's yet to see a theatrical release. While that happens on November 10, a new movie trailer has been released. This Joe Lynch film starring Steven Yeun, Steven Brand, Samara Weaving, Kerry Fox, Caroline Chikezie, and Dallas Roberts, revolves around a corporate law office being infected by a deadly virus that makes people act on the wildest impulses. As coincidence would have it, it is also the day attorney Derek Saunders, played by Yeun, gets fired from his job after being framed by a co-worker. Stuck in a quarantined building, he must not only fight to save his job but also do everything in his power to save his life. The action-packed trailer makes is designed to keep on the edge of your seat.
The New Mutants
What happens when you take a movie franchise as iconic as X-Men and turn it into a horror story? You get The New Mutants. From the looks of this new movie trailer, The New Mutants has all the quintessential elements of the X-Men universe and yet it looks strikingly different from your regular superhero movie. The film uses some exciting new plots and tools to recount a traditional haunted house narrative. The trailer shows a creep-inducing haunted house occupied by teenage mutants instead of regular human ghosts. It looks like a cool way of dishing out the same old wine in a new bottle. If received well, the movie will be the first of a trilogy. It hits cinemas on Friday, April 13 (coincidence?).
Star Wars: The Last Jedi
The second of the Star Wars sequel trilogy, Star Wars: The Last Jedi, is almost here. The film releases on December 15th. For sworn fans, that can be a long wait. And that's why this new trailer is like a new lease of life to hold on to. From the looks of the trailer, Star Wars: The Last Jedi also looks like a film potentially more insidious disturbances, twists and turns to the plot. The new trailer has already triggered a lot of debate and discourse over whether Mark Hamill's character could actually turn out to be the villain, as you can see him lurking menacingly in the background, reminding viewers of his father, Darth Vader. There's one thing though, the trailer is riddled with spoiler alerts. So, exercise caution before you hit the play button on this one, as it may ruin the movie viewing experience for you. But when a Star Wars trailer is right there on your screen, can you be a fan and not watch it?
Looks like sci-fi fans are in for a real treat here. Well then, play, pause, and repeat until we come back with more.
6 Promising New Hollywood Movie Trailers You Need to Check Out Now
was last modified:
October 17th, 2017
by