Netflix taking Anime fans on a joyride with this new lineup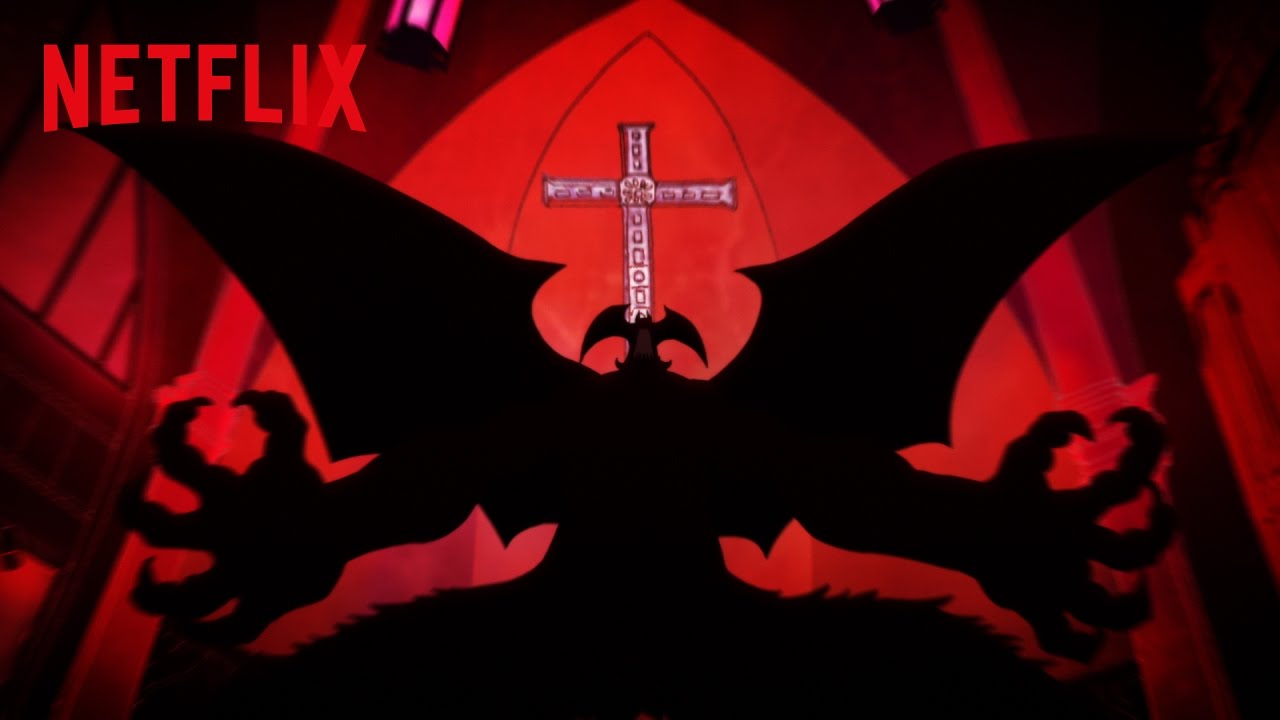 Embrace Anime fans, a wave of new series is all set to hit Netflix next year!
Anime content seems to have hit quite a few right chords with the audiences. With a handle on the pulse of its viewers, Netflix is showing no signs of slowing down when it comes to commissioning and distributing anime shows. The streaming giant already boasts of shows like Fullmetal Alchemist, Death Note (the series), and Naruto, besides the original series Castlevania and Ajin, and is gearing up to release 13 (yes, you heard that right!) new series over the next one year. Here is a rundown on every new anime series you can catch on Netflix soon:
A.I.C.O. Incarnation
This 12-episode series coming to Netflix in spring 2018 is set in 2035, Japan, where a major accident triggers the spread of AI life forms known as 'Matter'. As the government decides to quarantine the research city, 15-year-old Aiko Tachibana is left on the outside. She then teams up with a new student at her school, named Yuya Kanzaki, to discover a secret hidden in her body. Together they infiltrate the restricted area in search of answers, while the fate of humanity is left in their hands.
B: The Beginning
Another 12-episode series slated to premiere in Spring 2018, B: The Beginning is set in Cremona, an archipelagic nation powered by advanced technology. The protagonist, Koku, teams up with legendary investigator Keith to unravel the mysteries of series of crimes being carried out by a secret criminal organization and contend with a serial killer, who is known by the title Killer B. The unraveling of these mysterious crime plots promises to be an engaging viewing experience.
Baki
Having sold 63 million copies worldwide, popular Japanese manga series Grappler Baki is now gearing up for a Netflix premiere in form of a 26-episode show. The upcoming series traces the journey of Baki Hanma, a fighter who is struggling to surpass the strength of his father, Yujiro Hanma, but ends up drawing the attention of world's five most brutal death row inmates. The inmates are looking to spice up their lives through an overwhelming fight with Baki, who is then joined by other key underground martial art warriors, and together they gear up for the most brutal fight of their lives.
Children of the Whales
The Children of the Whales is set in a world hidden by oceans of sand – Mud Whale, a moving island floating about on the sand, inhabited by 513 people. The island's residents are blessed with special powers known as 'saimia'. But there's a catch – one's lifespan is shortened every time one exercises these powers. The island's archivist runs into a mysterious girl, Rikosu, in the process of investigating an abandoned ship that has washed ashore the Mud Whale. It proves to be an encounter that will change the course of their lives forever.
Devilman Crybaby
An ancient race of demons descends upon Earth to reclaim the planet from humans and the onus of stopping them falls on Akira Fudo. The protagonist's best friend, Ryo Asuka, informs him that the only way to stop the advance of these demons is that he becomes one himself. And so, the Devilman – who is blessed with powers of a demon and soul of a human – is born. This 10-episode series is adapted from Go Nagai's original story on the same theme.
Fate/Apocrypha
This is a story set in a parallel world, in a city named Fuyuki, where a Holy Grail War has transpired between the seven magi and their heroic spirits. In the midst of the ensuing chaos, a magus succeeds in decamping with the Grail and brings it to Romania, leaving the warring factions to fend for themselves.
Godzilla: Planet of the Monsters
Based on the iconic movie, this anime film is set in the year 2048, when humans are forced to leave Earth after a series of miserable defeats at the hands of Godzilla and other mammoth monsters. They embark on a 20-year journey to a new planet only to find that it has been rendered uninhabitable. Faced with no other choices, they decide to return to Earth. Upon their arrival, they discover that 20,000 years have passed since and Godzilla now rules the roost on their home planet. The film is the first of a trilogy and is slated for a November 17 release in Japan. It'll be made available on Netflix after hitting the theatres.
Lost Song
This fantastical series revolves around the lives of two female protagonists – Rin and Finis – bestowed with the gift of song, which brings them extraordinary powers. Rin is a happy-go-lucky girl who loves to eat and lives in a flourishing frontier village. Finis, on the other hand, lives a solitary life in a royal palace in the midst of a bustling city. The two girls with distinctly different lives are connected by their superpower – a power of song that can create water, stir the course of the wind, and heal wounds. As the threat of a war looms large on the kingdom, together they must overcome the darkness and save the world.
Knights of the Zodiac: Saint Seiya
This one is an unusual amalgamation of Japanese manga and Greek mythology. The 12-episode series traces the adventures of knights, who have been sworn to protect Athena, the reincarnated Greek goddess. Together they aid Athena in a battle against Olympian gods who are intent on destroying the mankind.
Kakegurui
Adapted from the manga by Toru Naomura and Homura Kawamoto, Kakegurui tells the story of a world order dictated by gambling. Those who lose the gamble are compelled to serve as slaves to the winners. The original plot revolves around a private school where the arrival of a compulsive gambler shakes up the social hierarchy.
Rilakkuma
Rilakkuma – that literally translates to relax bear – is a popular soft toy character created in 2003 by San-X. As the story goes, Rilakkuma comes to live with an office worker, Kaoru, and never leaves the apartment. The soft toy character loves rice omelets, pancakes, Dango rice dumplings and custard pudding, and sports a mysterious zipper on its back. The 13-episode series on Netflix is being recreated to mark the 15th anniversary of this iconic character.
Sword Gai: The Animation
The series is about a young boy named Gai, who accidentally gets his arm chopped off by his adoptive father, who happens to be a swordsmith. The sword that cuts his arm is used as a fake arm for Gai. But the demonic sword, Shiryu or Death Dragon, contains evil spirits that Gai uses to fight his enemies.