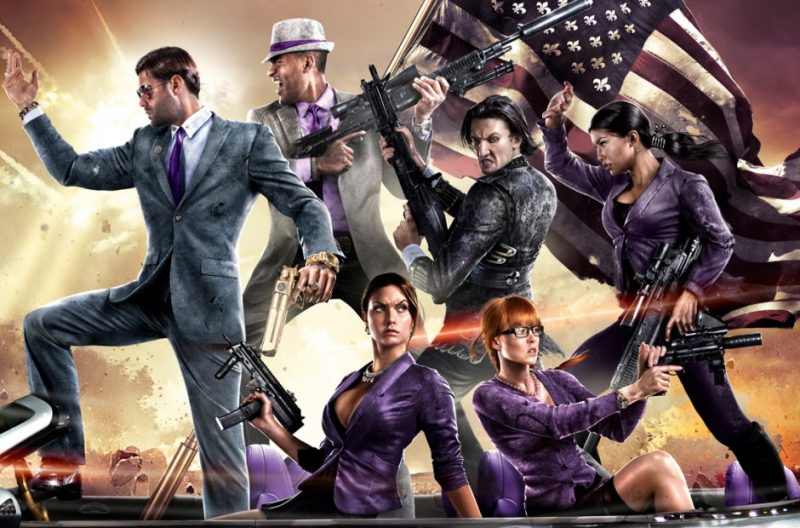 Here is everything we know so far about Saints Row 5.
15 years ago, THQ decided to make a game very much like Grand theft Auto on steroids. Hence the first Saints Row was born. Since then the franchise has seen its series of ups and lows. Soon after its release, the game found a home for fans who adored the silliness and over the top action the franchise offered. It's been 5 years since we had a new Saints Row and fans all over the world are craving for the release of the next addition to the popular video game series. Here is everything you need to know about Saints Row 5.
The past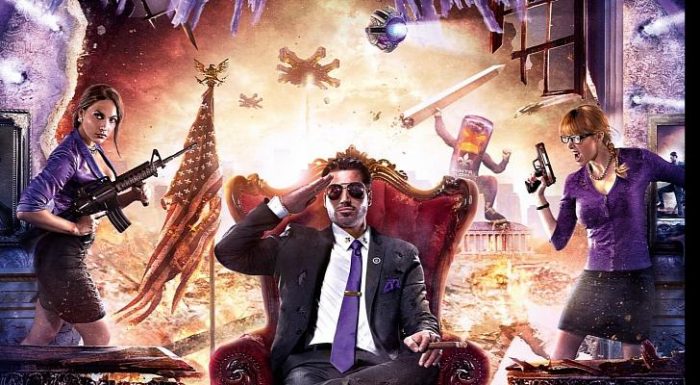 The first installment of the Saints Row series began its development in mid-2003 under the name Bling Bling. The game sold more than two million copies marking the arrival of a new competitor for Rockstar's Grand Theft Auto. Since then there have been 3 more releases with Saints Row 4 being the latest dating back to 2013. Even though all four games of the franchise were a huge success, all was not well at the publisher's desk. THQ, the original publisher of the franchise failed to survive as it dealt with financial issues. THQ declared bankruptcy in 2012, one year after the release of Saints Row 3. The game had record pre-order in the history of the franchise yet it couldn't save its publisher. The franchise was later picked up by Deep Silver; the company would go on to develop the most recent game of the franchise — Saints Row 4 — along with its expansion Gat Out of Hell (DLC).
The present
Recently, THQ Nordic (formerly called Nordic Games) acquired Koch Media, the parent company of Deep Silver that owned the Saints Row franchise, stirring back the rumors of a potential sequel to Saints Row 4. From the storyline perspective, some might say the games have reached their peak. The games went from realism to craziness to batshit crazy and in Saints Row 4 we had aliens and superpowers. Fans, however, seem to have appreciated this as the gameplay was pure bliss. Running around at super speed, awesome WWE moves, hilarious dialogues and character moments kept fans wanting more. As of now Saints Row 5 is one of the most highly anticipated video game sequel that can stay on par with the hype of a potential GTA 6.
The future
THQ Nordic has not yet officially released a statement regarding the development of a new Saints Row game or what their plans are with the title after acquiring the franchise. This hasn't stopped the fans of the game from spamming Saints Row 5 in their Google Search every day hoping to see some good news even though there is none yet. However, THQ Nordic's newest release — Agents of Mayhem — have been received well by the gaming fraternity, this will surely add to their motivation to bring forth the next iteration of the Saints Row franchise.
When will Saints Row 5 release?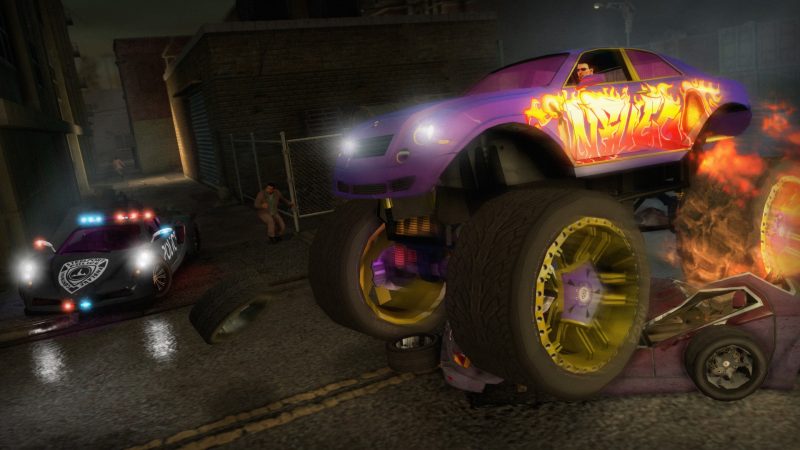 GTA 6 is rumored to release along with the new consoles in 2020, so if THQ Nordic needs to have a chance in marketing their game they need to do it before the release of GTA 6. Fall 2019 seems to be the most likely place for a new Saints Row to fit in as they have the whole of 2018 and more than half of 2019 to develop and optimize the game to perfection considering they decide to use the same game engine and mechanics of previous Saints Row titles.
However, they are all just rumors and speculations (and more rumors and speculations) at this point in time. There has been no official word from the company regarding the much-rumored title whatsoever. Needless to say, we'll be updating this article as soon as we get more details about the game, official and otherwise!
Saints Row 5 canceled?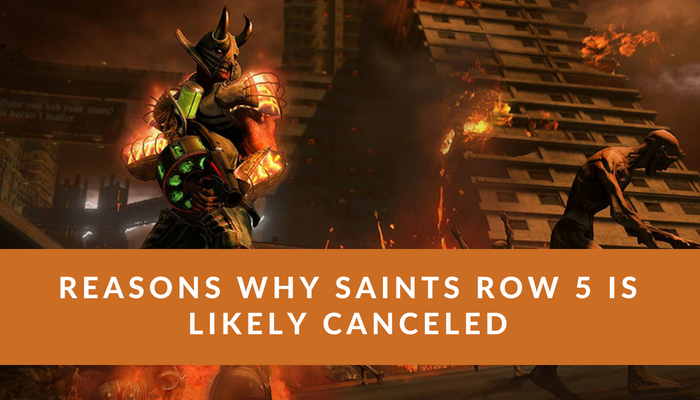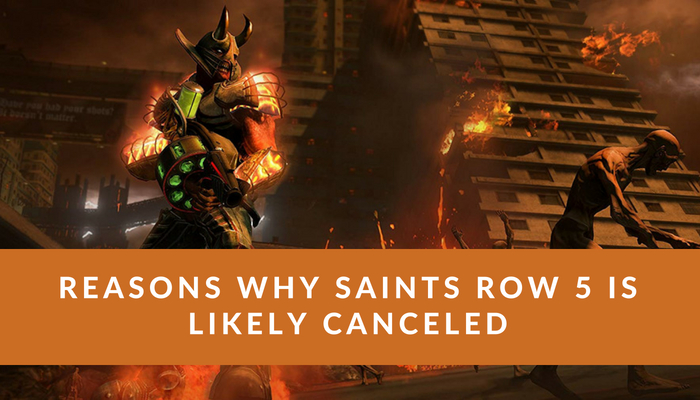 Sure, there is a multitude of rumors and speculations on the internet that suggests Saints Row 5 might release sometime during the fall of 2019. But, it's worth noting that the publisher of the franchise, THQ Nordic, has been mum about the existence of such a game thus far. This has put the future of the open-world action-adventure game in doubt, leaving fans high and dry about the follow-up to one of the least fashionable Saints Row titles, Gat out of Hell.
It goes without saying, but all the information about Saints Row 5 available at this point are purely based on speculations. Thus, the legitimacy of these "reports" are questionable regardless of whether they've been published by a reputable website or not. So, without waiting any longer, here are the 5 reasons why I think there is not going to be a new Saints Row game anytime soon.
The plotline has basically become a joke
Don't get me wrong, Saints Row series have been doing great and used to be one of the few franchises available at the time that could be considered as a decent competitor to Grand Theft Auto (GTA). Things took a turn when THQ filed bankruptcy back in late 2012 and sold off their studios and intellectual properties to Koch Media. Deep Silver, gaming label owned by Koch Media, then released Saints Row 4 featuring aliens and superhero powers, thus ridiculing Saints Row fans and gamers in general.
What essentially started as a simple street gang-rivalry game had become a Hollywood-style Sci-Fi 'movie' with super speed and super jump powers. Negative reviews from both critics and fans had caused a massive drop in sales numbers, following the first week of release that saw Saints Row 4 selling like hot cakes. As per reports from Euro Gamer, the game had managed to sell more than one million copies in the very first week, though the following weeks emerged as a failure in terms of sales.
No one, and I repeat, no one would want a successor to Saints Row 4 or Gat out of Hell for obvious reasons. So, it's a safe guess to assume that Saints Row 5 is canceled because — let's face it — Saints Row 4 sucks! However, on the off chance that THQ Nordic is indeed working on a potential successor, then it better be based on Saints Row 3 rather than Saints Row 4.
Agents of Mayhem was essentially Saints Row 5 disguised as a new IP
If you've checked out Agents of Mayhem, you'd know that this one is basically yet another Saints Row game disguised as a new IP. The publisher Deep Silver supposedly wanted the new addition to standing distinguished from the original Saints Row series as a majority of fans still relate to the latter as a gangsta-sorta game (as was the case until the Saints Row 3) without any super power stuff.
On the flip side, Agents of Mayhem was more like Saints Row 4 rather than the titles preceding it. Considering that not many gamers appreciated Saints Row 4 as a fitting successor to Saints Row 3, it was probably a good idea that Deep Silver decided to go for a new IP and not stick a Saints Row tag to it. AoM, however, shares a lot of stuff in common with Saints Row games as they are set in the same universe with some common characters and enticing humor elements.
Sure, the franchise now has a new home under THQ Nordic following the acquisition of Koch Media and Deep Silver. But, neither has THQ Nordic confirmed the existence of a new Saints Row title.
Saints Row 4 was a flop, so there's no point
Though Volition sold 1 million copies of Saints Row 4 in the first week, the game didn't do particularly well in the following weeks due to poor reviews from game critics and negative word-of-mouth from gamers. It is extremely unlikely that a gaming studio would work on a sequel to a game that flopped very abruptly. So, there's that!
So, what are your thoughts? Do you think THQ Nordic will ever release Saints Row 5? Would you be interested in a new Saints Row that follows the simple yet fun street gang rivalry from Saints Row 1, 2, 3 or would you rather be fine with superhero and alien stuff taking over the franchise?
Saints Row 5 Release Date — Is It REALLY Coming?
was last modified:
August 19th, 2018
by