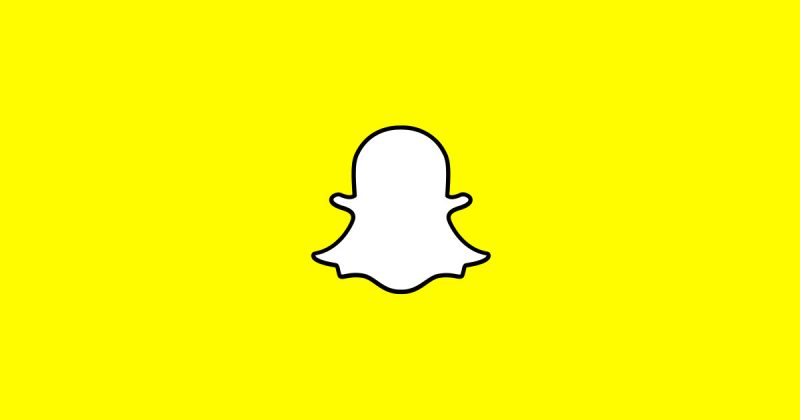 Snapchat now lets you unsend the messages you sent earlier either by mistake or unintentionally.
The feature that lets you unsend or permanently delete the messages that you sent either by mistake or unintentionally finally makes its way to Snapchat. The new feature is called Clear Chats and will start rolling out to your devices starting next week.
A similar feature was made available on Whatsapp recently that lets the users delete their messages within a 7-minute time span. And now, the much-needed feature will be available on the popular image and video messaging application Snapchat as well.
Let's face it: Snapchat is dying; it's facing heavy competition from the likes of Facebook and other Facebook-owned applications. Better yet, Facebook has been notorious for stealing features from Snapchat like Stories and integrating into their own apps so that the users they have won't have to leave the Facebook-controlled ecosystem for any new features.
2018 started with Snapchat plunging to its slowest ever user growth with its growth rate down to 2.13 percent — adding only about 4 million users to the total user base of 187 million as of last year.
But, for now, let's keep those figures aside and talk about the brand new feature introduced on Snapchat — Clear Chats.
As the name suggests, it lets you delete or clear text messages, pictures, or videos that you sent to a recipient by mistake or unintentionally. The Clear Chats feature is available in one-on-one chat window as well as group chats, and the selected message will be deleted from both yourself and other people from the chat.
It's worth noting that both you and your recipient should be using the latest version of the application for the feature to do its part. There's not much info available as to whether or not the sender would be able to retract a message after a certain time span. For instance, you can't delete a Whatsapp message once it is well over the 7-minute time frame.
Snapchat, however, wants you to know that the feature may not work if your recipient has poor internet connectivity or if they are using an outdated version of the app.
The feature will be available for both Android and iOS.
How to unsend messages on Snapchat using 'Clear Chats'?
Hold down the message (text, picture, video) that you want to delete from the chat. A small window appears asking if you want to 'Save the chat', 'Copy', or 'Delete'.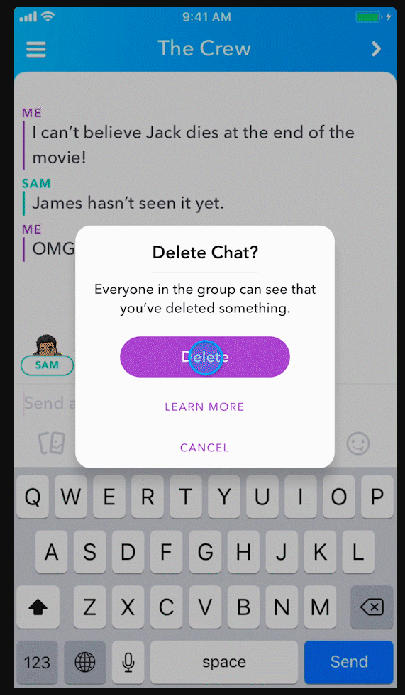 Select the 'Delete' option. Now, a pop-up appears on top of the chat window with three options — 'Delete', 'Learn more', and 'Cancel'.
Select 'Delete' to delete the selected message permanently. Tap on 'Cancel' otherwise.
Well, that's pretty much it!
Snapchat 'Clear Chats' Lets You Unsend Messages: Here's How To Use It
was last modified:
June 26th, 2018
by