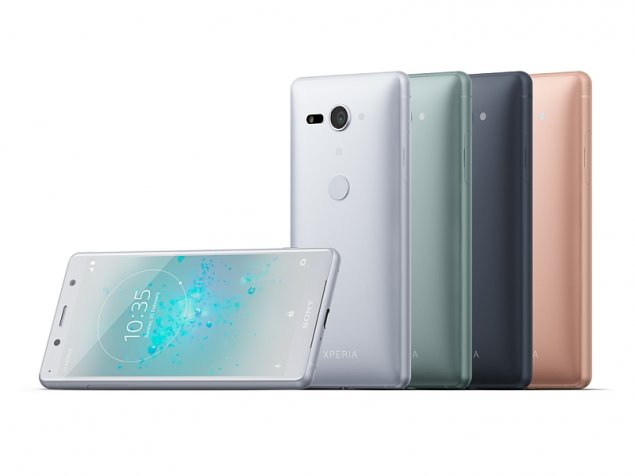 Sony Japan has confirmed the existence of Xperia XZ2 tablet and XZ2 Premium.
It's been a while since there has been a premium tablet release, but it looks like that is about to change in a few months time. Rumors have been making rounds for quite some time now around the release of a new Sony Xperia tablet. And now, a new report suggests that the device will drop alongside the launch of long-awaited Xperia XZ2 Premium. Also Read: Sony Xperia XZ2 Premium Launched.
Twitter user Mizzuri has a picture of what appears to be an official press event by Sony Japan. As you can see from the picture, Sony Japan has confirmed the existence of both the devices. However, the exact date at which these devices will see the light of the day has not been revealed.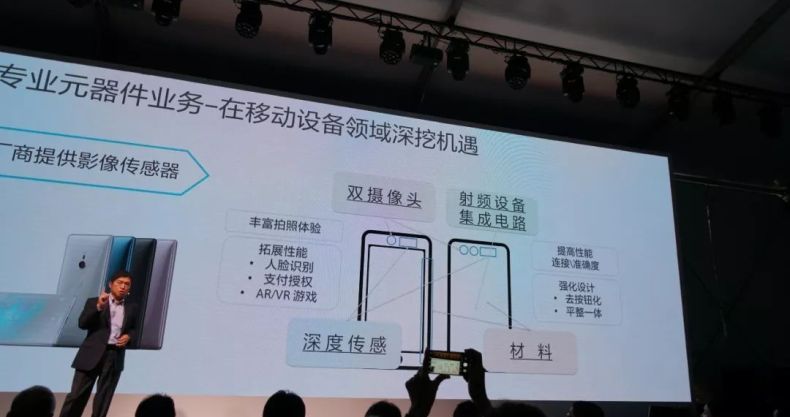 Besides that, the company has also revealed some of the key features of the incoming smartphone. It'll be available in three color variants including Liquid Purple, Liquid Black, and Liquid Silver. The handset will come packed with a "new camera" and a "new speaker technology".
The new report also suggests that there will be a strong focus on Entertainment side of things. Aside from that, upcoming camera improvements include dual rear camera system, Super Slow Motion 4K at 2000 fps and the addition of DRAM-enhanced image sensors and fusion camera technology.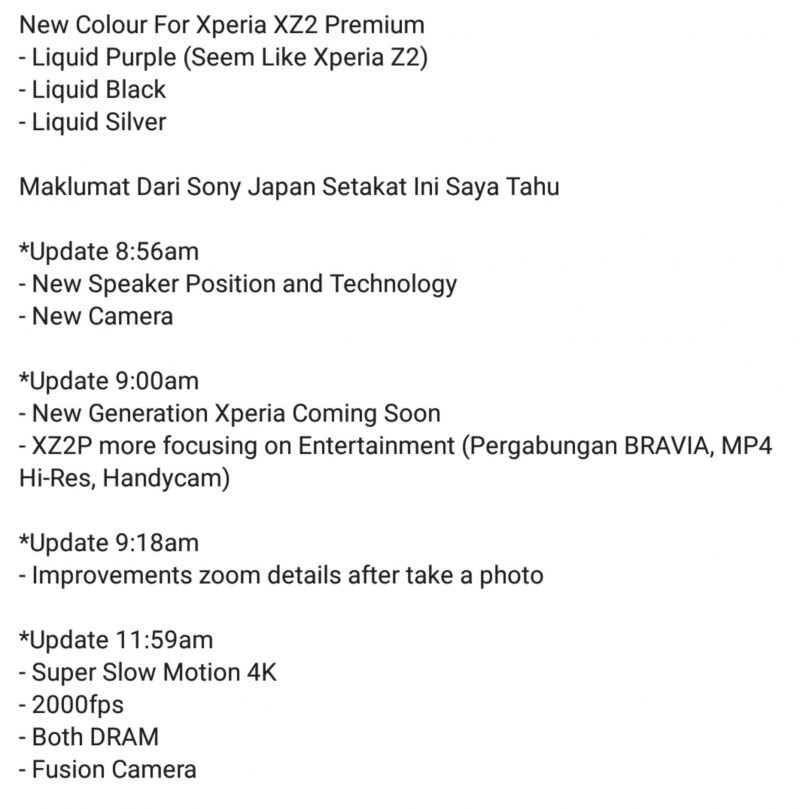 Source: Twitter
Sony Xperia XZ2 Tablet and XZ2 Premium Confirmed by Sony Japan
was last modified:
June 26th, 2018
by