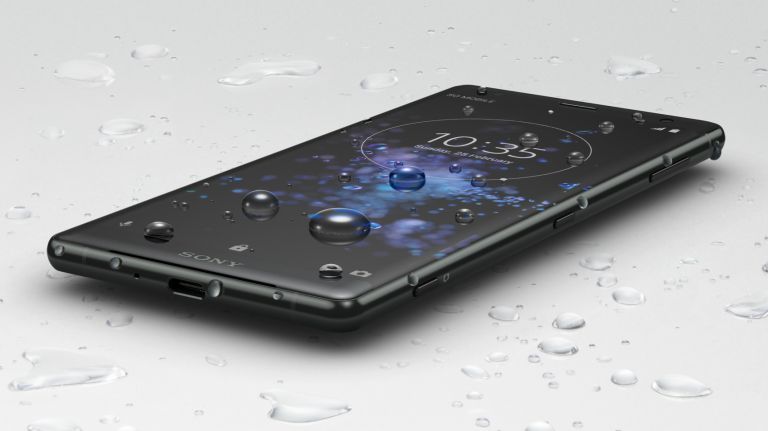 Ars Technica's Ron Amadeo hates the new Xperia XZ2 Premium because it has, he says and I quote, "miles of bezel".
Android Marvel was one of the first news publishers to cover the launch of the new Sony Xperia XZ2 Premium. Even better, we covered the news before anyone knew XZ2 Premium was even going to launch. Following the launch event, we covered the features and hardware specifications of the device in yet another article. But, did we talk about the lack of a "bezel-less" design of the handset? Well, NO — and there is a good reason why we did not.
Don't you hate when some guy you don't know tries to shove their opinions down your throat? I don't know about you, but I totally do. That's exactly what Ars Technica did with their latest piece on the new Xperia-branded smartphone. The title goes, "Sony's flagship smartphone pairs a 4K display with a design from 2013". And boy, I have to admit the good ol' clickbait game is strong with this one.
But hey, don't get me wrong! I'm not trying to say what Ron penned in his article on Ars Technica is a sham. In fact, Sony's latest addition to the XZ Premium series does have bezels and they are noticeably bigger than that of the Galaxy S9, or iPhone X for that matter. What I'm trying to say, however, is that some users are okay with having bezels on their phone. And Ron, if you think that's just my opinion, you may wanna take a look at Ars Technica's own commenting section.



There are a bunch of others as well. But, I think these should make it!
Ars Technica folks, please stop exaggerating about bezels! There are people, even in 2018, that loves to have some bezels on their phone. As far as I'm concerned, these phones with a decent amount of bezels are more comfortable to hold in hands opposed to the ones that don't have them. That's exactly why I got the OnePlus 5 and not the 5T.
So, AT, BGR (or should I call iBGR), and pretty much every tech publishers on the Internet, try to understand this: Not every phone released after the latest iPhone, the iPhone X in this case, have to look like the latter. Otherwise, what's the point of buying a $1000-iPhone when you can get an exact similar-looking phone for just $500? We're looking at you, LG!
Though I'm not content with Sony reusing their same old design from 2013 for every new handset, I'm happy that they are at least staying as original as always. Then, there's OnePlus and LG that are all set to release their own versions of the iPhone X. Good Grief!
In my opinion, Sony Mobile has got just about everything right this time around. The XZ2 Premium features a premium double-glass sandwich design with a 3D curvature on the rear to improve the grip with a metal frame in the middle. It also comes with the top of the line hardware specs we've come to expect from Sony. This includes the gorgeous 5.8-inch 4K display upfront, Qualcomm's latest and most powerful mobile processor thus far — Snapdragon 845, 6GB RAM, 64GB storage and 3540mAh battery. And most importantly, the cameras (dual, 19+12MP) are fuckin' great on this one thanks to new AUBE fusion image technology.
Sorry, Ars!
Ars Technica, Stop Exaggerating About Bezels; It's No Big Deal!
was last modified:
April 21st, 2018
by