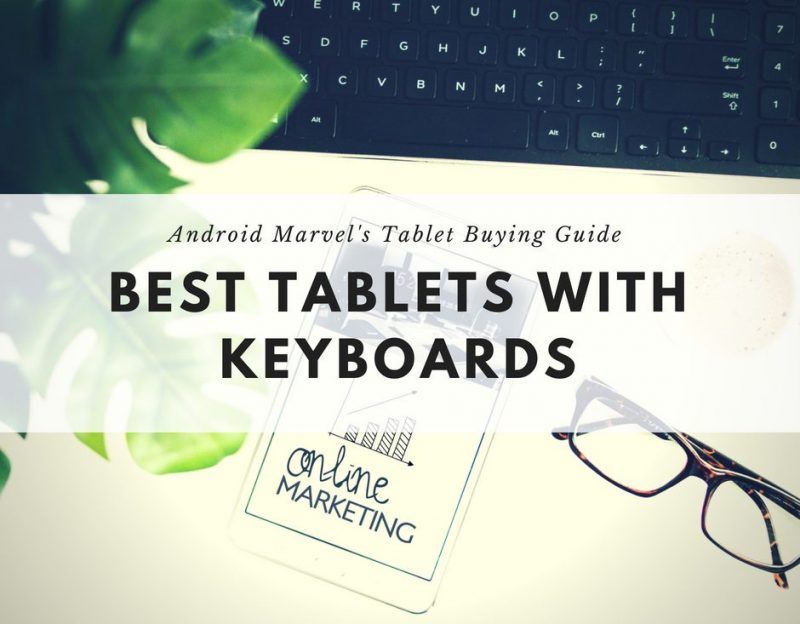 Are you a blogger or a freelance writer? If so, you might want to check out these best tablets with keyboards to enhance your productivity on the go.
We are living in the 21st Century where everything is on the go. We are all connected regardless of our region all thanks to the mighty internet. With ever progressing technology we are at the peak of the mobile era with mobile phones and tablets standing eye to eye with high-end computers. Not only technology our workflow has also taken a massive upgrade. I would be surprised if you tell me you haven't heard the term 'Digital Nomads'. Just for those of you who have been living under the rock for ages, Digital Nomads are the group of people who travel the world and work remotely taking full advantage of modern computing power and fast internet connection.
According to a recent study, more than 75% of freelancers earn more than those who work the normal 9-5. These freelancers work in a wide variety of fields ranging from writing to web/mobile development to affiliate marketing. With platforms like Upwork and Freelancer.com, anyone can quit their day job and become a successful freelancer given they have the right skillset and self-control to handle being your own boss.
Ask any successful freelancer or a blogger and they'll tell you the most important thing while working on the go is the device on which you'll be working. Your hardware will decide your product quality. Earlier bloggers and freelance writers used to shy away from tablets because they either wanted a smaller device or because they preferred the comfort of a keyboard which you'll get on a laptop. But all this has changed with modern tablets supporting keyboards. Now you can basically do everything you do on a laptop on a lighter and more portable device.
So, if you are an aspiring blogger/freelance writer or already successful at what you do but want to enhance your workflow and maximize your productivity you might want to take a look at these amazing tablets that come with keyboard support.
Without further ado, let's check out our picks for the best tablets with detachable keyboards that fit the work needs of a growing blogger or a freelance writer.
Best tablets with keyboards you can carry anywhere you go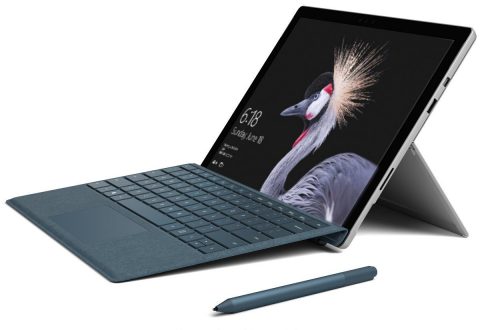 You can say what you want about Microsoft and their greedy business strategies but the Surface Pro hits all the check marks in the tablet department that makes it hard to ignore. The newest version of Microsoft's Surface Pro ships with Intel M/i5/i7 processor variants along with 4GB/8GB/16 GB RAM options to choose from. If you are working with a lot of data the storage goes up as high as to 1 TB which is huge for a tablet. For the less data-obsessed customers, Microsoft offers a standard 128GB/256GB storage variants. That is not all, the Surface Pro comes with a flawless key cover and provides its own custom utility devices like Surface Pen, Surface Dial, and a solid Surface Arc Mouse. Surface Pro features the new and improved Windows 10 Operating System which comes with good enough support for touch devices. For these reasons, we recommend you go for the Microsoft Surface Pro if you're looking for the best tablet with a keyboard.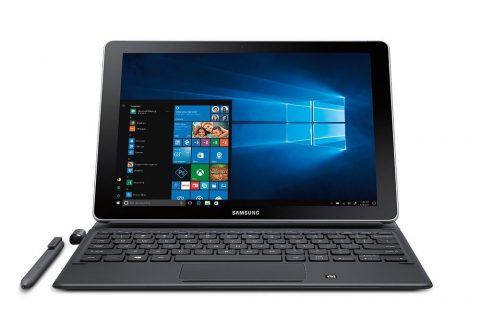 The next on the list is a yet another windows tablet with keyboard support. If you are on a tighter budget and can't afford the Surface Pro but still want to make the most out of your money Samsung Galaxy Book is the right tablet for you. The Samsung Galaxy Book packs a decent Intel Core M processor along with 4GB RAM and 64GB/128GB/256GB storage variants. The tablet has a 4000mAh battery which is good enough given its price range. That is not all — the Samsung Galaxy Book ships with S-Pen and Keyboard so you don't have to go shopping for additional hardware. Weighing just 1.41 pounds, the Samsung Galaxy Book is the perfect tablet for you if your budget is around the 600$ range. Do note that the Galaxy Book comes with Windows 10 Operating system and not Android OS.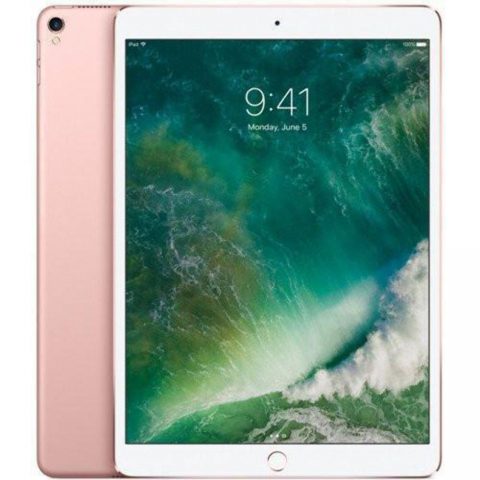 You can hate Apple as much as you want for the pricing of their products, but there is something about the quality of Apple products that will keep them relevant in the market regardless of their price. Apple's 10.5" iPad is no exception. Like Steve Jobs would say. "It Simply Works.". The 2017 iPad ships with 64 GB of storage, 3GB RAM, and 2.28GHz A10X Fusion chip processor. It also comes with the latest iOS 10 and will be supported with software updates for the next 4-5 years. The only thing that might stop you is the price. The iPad is priced at 620$ excluding Apple Pencil and Keyboard. Be prepared for another 100$ if you are looking to pick up these additional hardware components. However, considering the long lasting nature of Apple Products it might not be a bad bargain. Below we have listed out our recommended hardware to go along with the iPad.
Recommended accessories for iPad 10.5: Apple Pencil (official) | Omoton ultra-slim Bluetooth keyboard
Samsung Galaxy Tab S3 — The Android tablet with keyboard support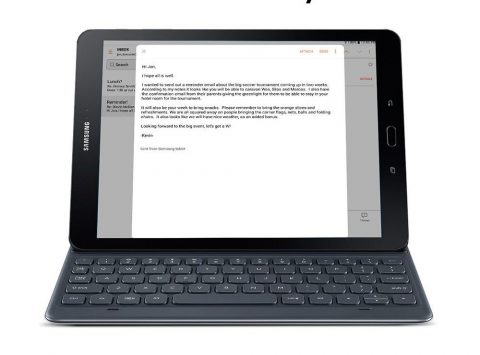 Still not convinced on spending over 600$ for a tablet? Samsung Galaxy Tab S3 is the most affordable tablet with all the functionalities that you'll need. It is priced at 450$ making it just cross the 500$ mark if you add the Stylus and Keyboard Cover. It might be cheaper than other tablets in the list but in no way is it compromising in hardware specifications. The Samsung Galaxy Tab S3 comes with 2.2GHz quad-core Snapdragon 820 processor, 4 GB RAM, and 32 GB Storage. Moreover, it weighs just below a pound making It one of the lightest tablets out there. It comes with Android 7.0 Nougat and claims to have 12 hours of average battery life. Besides being the only Android counterpart in the list, the Galaxy Tab S3 is also one of the cheapest tablets in the market that support detachable keyboards out of the box. Below is a recommended Keyboard Cover for Samsung Galaxy Tab S3.
Recommended keyboard for Galaxy Tab S3: Samsung Galaxy Tab S3 Keyboard Cover
So what are you waiting for? Start saving up for one of these amazing tablets and enhance your productivity like never before.
Best Tablets With Keyboards For Writers And Bloggers
was last modified:
June 20th, 2018
by