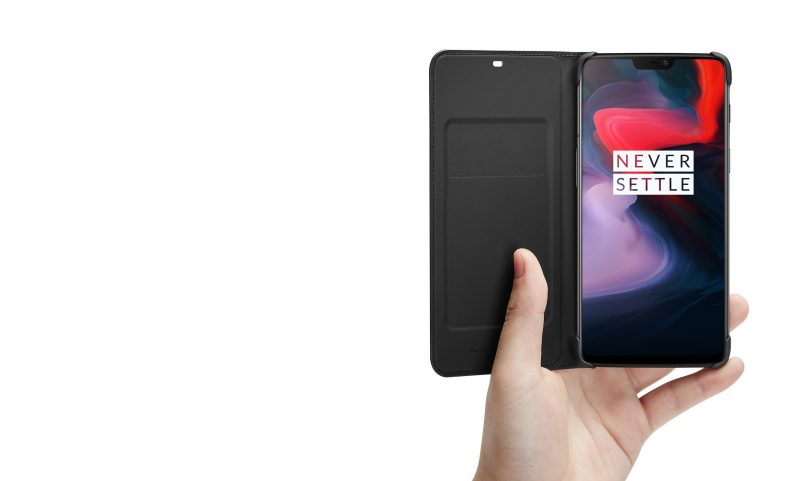 A new video reveals that OnePlus 6's face recognition security feature can be easily fooled by using a picture of the owner. What a bummer!
There is no denying the fact that the 'face unlock' feature integrated into OnePlus 6 is the quickest in the market. But, that doesn't mean the security feature is as reliable as that of the one found on the iPhone X. In fact, a new video uploaded by a Twitter user who goes by the name rik reveals that the said feature can be easily fooled by using a paper cut-out of the owner's face.
Unlike the iPhone X that employs infrared 3D sensors, it's worth noting that OnePlus 6's face unlock feature merely works with the help of the standard front-facing camera. So — to be honest — this issue isn't really as surprising as it seems. However, it's pretty alarming to find out that your handset could be unlocked by a total stranger, without your consent, by just holding a picture of your face in front of the device.
I printed my face to unlock my OnePlus 6 for the lulz… it worked ¯\_(ツ)_/¯ pic.twitter.com/rAVMq8JKBr

— rik (@rikvduijn) May 29, 2018

After learning about the issue, OnePlus told PhoneArena that the said biometric security feature on the OnePlus 6 (or the OnePlus 5/5T for that matter) is all about convenience and that it cannot be used for authorizing any sort of payments.
"We designed Face Unlock around convenience, and while we took corresponding measures to optimize its security we always recommended you use a password/PIN/fingerprint for security."
"For this reason, Face Unlock is not enabled for any secure apps such as banking or payments. We're constantly working to improve all of our technology, including Face Unlock."
Following the release on 22 May, the high-end variant of the device, featuring 8GB RAM and 256GB storage, has gone out of stock on the firm's official website in the US and the UK. As of now, there is no information as to when the handsets will be back in stock, though we would like to believe it wouldn't take too long.
Unlike its predecessors that came in two variants, OnePlus 6 is available in three variants — 6GB RAM with 64GB storage, 8GB RAM with 128GB storage, and 8GB RAM with 256GB storage.
The design of the device is reminiscent of the iPhone X thanks to the 'notched display' on the front. The screen is an AMOLED panel that measures 6.28 inches, featuring a display resolution of 1080 x 2280 pixels and 19:9 aspect ratio.
It is powered by an octa-core Snapdragon processor, along with 6/8 gigs of RAM. The camera department is backed by a dual camera (16MP+20MP) setup on the rear and a single 16MP shooter on the front.
Backed by a decent 3,300mAh battery that supports Dash Charging, OnePlus 6 runs Android 8.1 Oreo out of the box. As for the pricing, the top-tier model with 8GB RAM and 256GB storage will set you back $629. The 6GB RAM variant with 64GB storage can be yours for $529, while the 128GB storage variant is priced at $579.
OnePlus 6's Face Unlock Feature Can Be Tricked With A Picture
was last modified:
June 26th, 2018
by