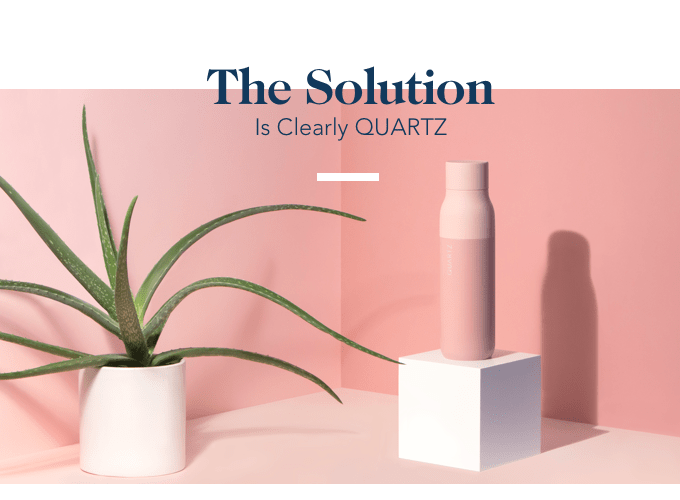 Quartz Water Bottle is the world's first self-cleaning bottle that uses UV-C light to kill 99.9999% of bio-contaminants from your bottle and water.
Think twice before you reach for that single-use bottle. That's a lot of plastic you're using! There is a new Kickstarter campaign in town asking you to ditch your current unhygienic plastic bottles in favor of a self-cleaning bottle that cleans itself and the water inside it using UV-C light. Yes, we are talking about the Quartz Water bottle.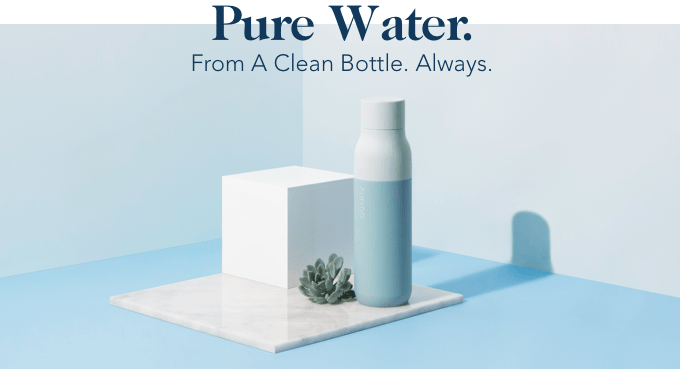 The company boasts that the bottle could clean up to 99.9999% (well…) of harmful, odor-causing germs in the water. The best part about the Quartz Bottle is that the cleansing process would take only 60 seconds to complete and the only thing you need to do is press a button on the top of the bottle for the process to start.
Check out the following infographic to know what makes this self-cleaning bottle stand out from the crowd: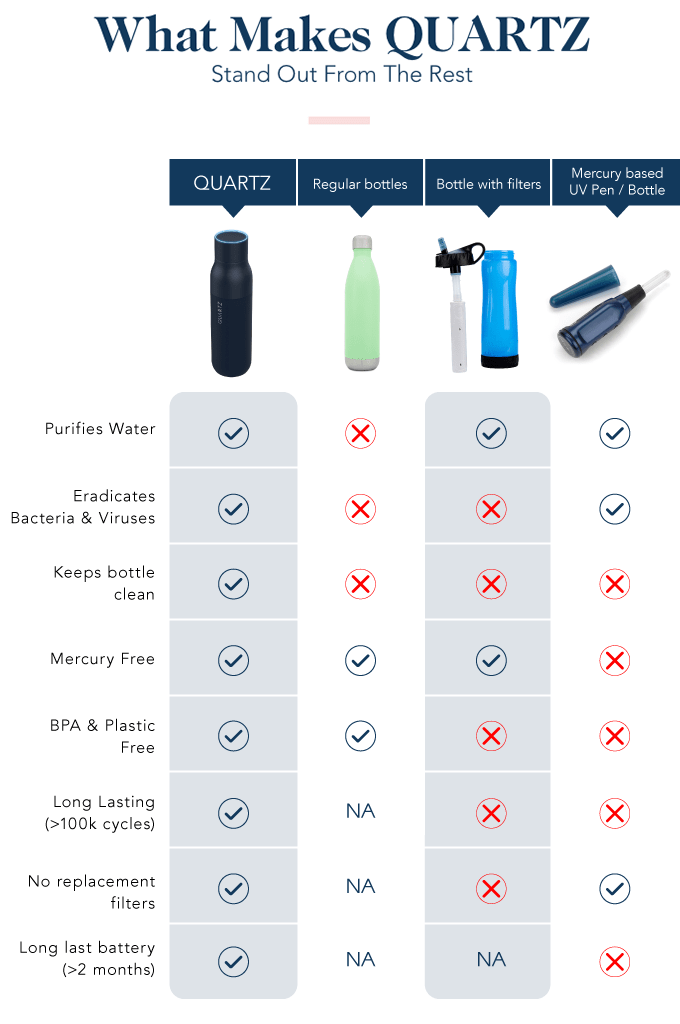 Worried about the battery life of this product? Well, you can put your worries aside as the company promises that the Quartz water bottle's rechargeable Li-Po battery will last about 2-3 months in a combination of normal usage (2-3 fills per day) and in Self-Cleaning mode.
The campaign, that started with a pledged goal of $30,000, has gained a little more than $90,000 with 1000 backers on board. If you're looking to back this project on Kickstarter, make sure to check out the pricing chart below along with the corresponding rewards.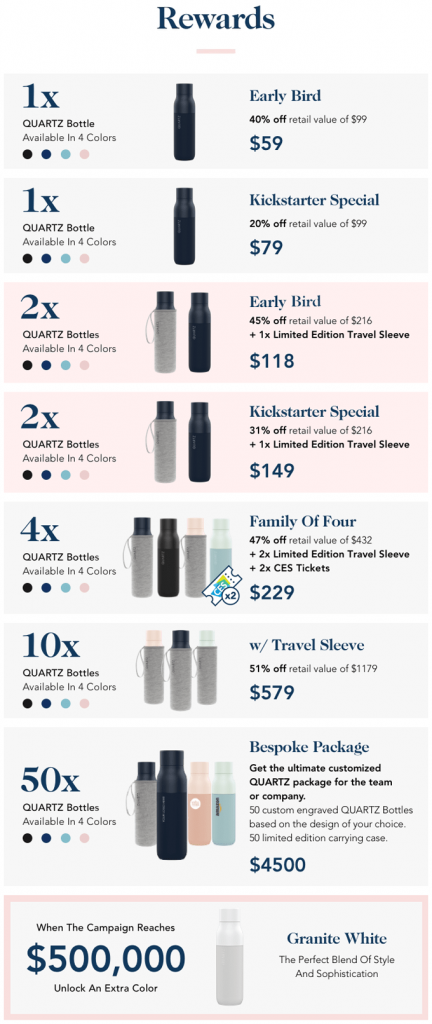 I am embedding the Kickstarter advertising campaign video of the Quartz water bottle below in case you wanna check out:
Source: Kickstarter (Quartz Bottle)
This Self-Cleaning Bottle 'Quartz' purifies water in just 60 seconds
was last modified:
December 12th, 2017
by