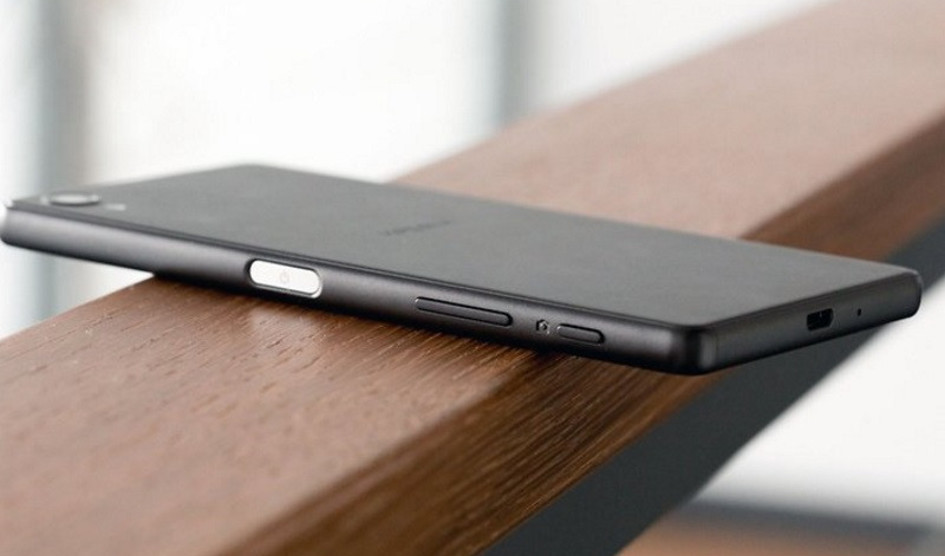 A new report suggests that Sony has no idea about what it is doing with the mobile division. A recent GeekBench listing showcases a forthcoming phone dubbed 'Sony Xperia ZG Compact' sporting a 3-year-old processor. Sony, you okay? 
Sony's forthcoming handset dubbed Xperia ZG Compact pays a visit to GeekBench, again! If you've been reading Android Marvel for a while, you should already know that we are not very fond of what Sony has been doing with their mobile division lately. All their latest Xperia phones, including the flagships, features a design that looks like they're from a bygone era.
For some reason, Sony Mobile still believes their fans (yes, they do have a few) will buy their handsets even if they lacked the best smartphone design trend of 2017 — an all-screen front design. When almost every major Android smartphone makers have adopted the new all-screen design on their flagships, Sony is still reusing a design, with huge bezels along the sides of the display, that's at least four years old now.
However, when it comes to internal hardware, Sony has been doing a great job so far. The Japanese firm's latest flagship phones — the Xperia XZ1 and XZ1 Compact, for instance — have Galaxy S8-grade specs and features. But, a new GeekBench listing suggests that the company's upcoming phone dubbed Sony Xperia ZG Compact might feature a processor which is about 3 years old. What a bummer!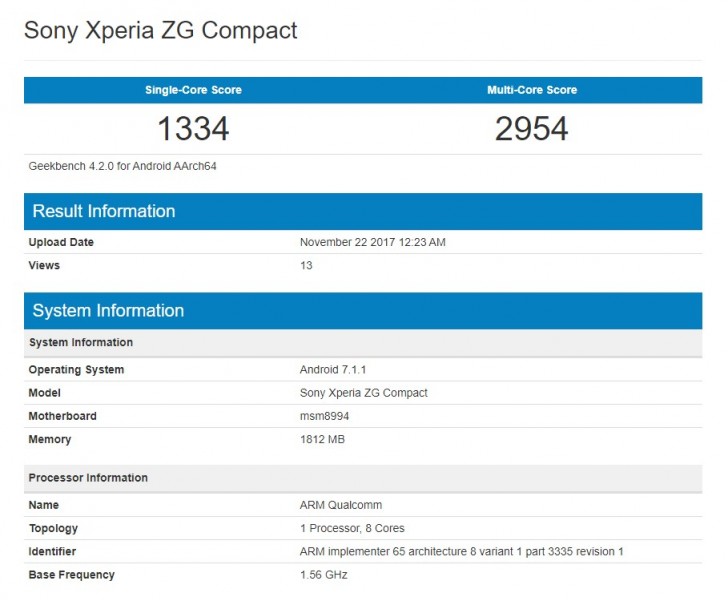 First spotted by GSMArena, the listing reveals that the upcoming Sony Xperia ZG Compact will be powered by a Snapdragon 810 chipset. Speaking of which, the chipset came into existence back in 2014 and powered handsets of the likes of HTC One M9, Samsung Galaxy S6 and more. Other details, as tipped by GeekBench, include the addition of 2GB RAM and that it will run Android 7.1.1 Nougat out of the box.
Sure, the Xperia ZG Compact is going to be an entry-level handset, and won't compete against the likes of Samsung Galaxy S8 or even Sony's Xperia XZ1 Compact. But, the reason why Sony might be using a three-year-old processor instead of a latest more powerful mid-range one like the Snapdragon 625 is beyond me.
Sony's upcoming 'Xperia ZG Compact' will sport a processor from 2014
was last modified:
June 26th, 2018
by