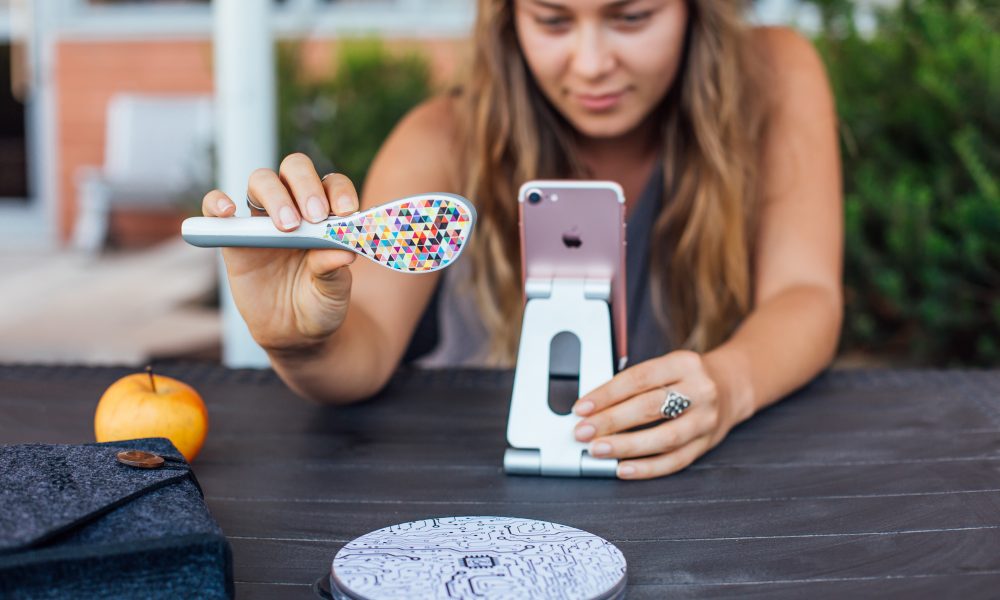 Growing up, we all wished our own magic wands that could instantly turn fantasies into reality. Turns out, our wish has been finally granted in form of the Yeehaw Wand that overlays your ideas onto real designs, allows you to play with them or even bring them to life using 3D printing.
Launched as a Kickstart campaign, the Yeehaw Wand allows you to create designs by simply moving your wand in front of your tablet or phone's camera. You can then review your creation with a 360-degree rotation and even 3D print. Since this device lets you view and review your creation in real time, you can use it to recreate just about any object in the world or even build a new one from scratch. All of this in a quick, simple, and hassle-free manner.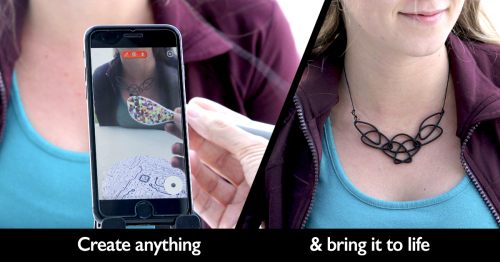 The Highlights of the Yeehaw Wand
There are four key components that work in tandem to turn this cutting-edge concept into a tangible reality:
The Wand
The lightweight want turns your every movement into a stroke of art. Just wave it in front of a screen and watch your imagination come to life.
360 Degree Plate
The design created using your Yeehaw Wand can be rotated a full 360 degrees to give you a perspective of your design from different angles and add finishing touches and detail.
The App
You can turn your movements into design using the corresponding app that turns any tablet or smartphone into a design zone. The app tracks Yeehaw Wand's movements, and offer all features you need to infuse life into your creation.
3D Printing
You can then 3D print your creations using a Yeehaw printer. For those who do not to wish to invest in a 3D printer of their own, the makers have collaborated with Sketchfab, one of the world's largest platforms for publishing and sharing 3D content online. You can simply save your creation by tapping on the Sketchfab icon and have it printed at any local 3D printing centre.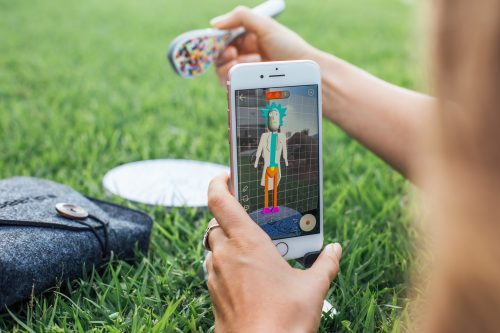 The Inspiration
The makers thought of this concept while running a similar crowdfunding campaign for Yeehaw 3D printer last year. The basis of this revolutionary device was the feedback from a lot of people that while they wanted to experiment with 3D printing, they lacked the skills to design models that could be printed in the 3D format. That's when they thought of bridging this gap by creating an affordable device by combining 3D modeling and Augmented Reality.
Specs
The wand runs on an Open GL 3D engine and comes with a corresponding app for both Android and iOS (for iPad Gen 3 and beyond and iPhone 4 and beyond). The drawing dimension is determined by the camera viewing angle and is compatible with any camera with a resolution greater than 1.3 MP. It supports OBJ+, STL and MTL format and has a build volume of 20x20x20 cm.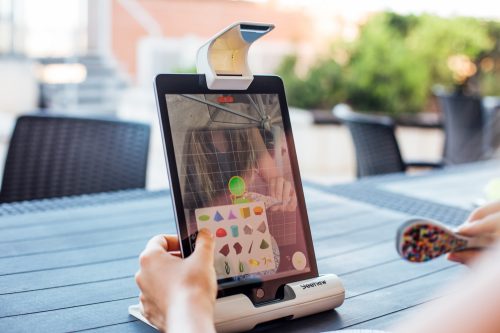 Who is it meant for?
Given its ease of use, the Yeehaw Wand can be used by just about anyone. You don't need to be versed complex 3D software to get this device going. It is intuitive and simple to use, allowing users to simply pick it up and get creative. From toys to ornaments or even fancier and more complex objects, there is no limitation to what you can do with the Yeehaw Wand. That being said, the device is best suited for designers, artists, creators, and DIY hobby enthusiasts.
It comes with add-on supporting features such as travel bag, a phone stand, and a Yeehaw 3D printer. The Kickstarter campaign has already surpassed its goal of $25,000. The first batch of Yeehaw Wand is slated to be released for shipping by Feb 2018.
->Source: Kickstarter.com
Turn Your Hand Movements into Design Masterstrokes with Yeehaw Wand
was last modified:
December 12th, 2017
by